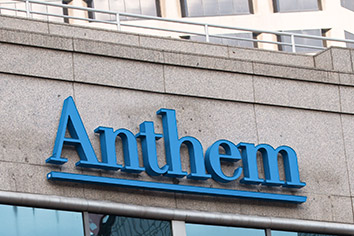 The prices health insurers charge Hoosiers on the Obamacare exchange will drop more than in any other state next year.
But for most Hoosiers, that's bad news.
Lower average premiums statewide means smaller tax subsidies statewide to reduce the cost of Obamacare policies. Because 87 percent of Hoosiers who signed up this year for coverage using the Obamacare exchange received a subsidy, lower premiums will push out-of-pocket costs substantially higher for most Hoosiers.

Nefouse
How much higher? For those with incomes below 200 percent of the federal poverty limit, 30 percent increases will be common, said Tony Nefouse, an insurance broker at Indianapolis-based Nefouse & Associates. The percentage impact will be larger for older buyers but smaller for buyers with higher incomes.
"We're in a unique situation," said Nefouse, whose office has been busy getting customers ready for the Nov. 1 start of the Obamacare 2016 enrollment season. "When you look at it, some of the bigger companies, they're just scratching their heads at what some of the smaller companies are doing."
The largest insurers in Indiana's market—Anthem and UnitedHealthcare—are raising their average rates 3.8 percent and 6.5 percent, respectively, in 2016.
But smaller players have slashed their rates. The companies offering the cheapest plans in 2015—CareSource and Managed Health Services—have cut their rates even further. Ohio-based CareSource reduced rates an average 5 percent, while Managed Health Services, a subsidiary of St. Louis-based Centene Corp., cut average rates 7.4 percent.
In addition, Indiana University Health Plans and its sister company, MDwise Marketplace, cut rates 16.5 percent and 19 percent, respectively.
Those opposing price moves will create a double-whammy—higher premiums but smaller tax subsidies—for all 167,000 Indiana exchange customers, including those of Anthem and UnitedHealthcare.
The Obama administration touted the cheaper rates in a press release Oct. 26, which said overall premiums in Indiana will fall 12.6 percent. But they also encouraged Hoosiers to shop around on the exchange, also known as the federal marketplace, because sticking with the same plan might result in higher costs.
"Our message to returning marketplace customers in Indiana is simple: Shopping may save you money," said Sylvia Burwell, secretary of the U.S. Department of Health and Human Services.
It's not clear whether Hoosiers will switch carriers in large numbers. Last year, according to the Obama administration, 36 percent of Hoosiers who were repeat Obamacare customers from 2014 switched to a different plan. However, many of those customers simply purchased a cheaper plan offered by the same insurer.
Tax credit math
The higher out-of-pocket net costs for 2016 were immediately visible as Hoosiers began shopping for policies on HealthCare.gov, the website that operates the Obamacare exchanges in Indiana and 36 other states. Because the tax subsidies are advanced to consumers at the time they buy Obamacare insurance, the website displays insurance plan prices with the expected subsidy already deducted from the premium.
Rather than lopping off a percentage of the cost of insurance, the tax subsidies instead offer a pre-set contribution so the cost of health insurance doesn't exceed a certain percentage of a buyer's income.
To figure the size of its contributions, the government focuses on health plans that fall within its Silver category. Silver plans are those that pay about 70 percent of expected medical costs of an average member—with the customer responsible for the other 30 percent.
The federal government sets the size of its tax credits so that the second-lowest-cost Silver plan will not exceed 2.01 percent of the incomes of the poorest buyers in the exchange, and no more than 9.56 percent of those with incomes up to 400 percent of the federal poverty limit—$97,000 for a family of four.
Insurers offer different prices for buyers of different ages, with the lowest price offered to 21-year-old adults and the highest offered to 64-year-old adults. Therefore, the size of tax credits changes for every age in that range.
In central Indiana, for example, the premiums for the second-lowest-cost Silver plan for 21-year-olds will fall 14.6 percent in 2016, or nearly $40 per month.
But that decrease will also reduce the size of the tax credits nearly $40 per month.
For a 21-year-old with earnings at 200 percent of the federal poverty limit—just more than $23,500 per year—that will push the size of the tax credits down nearly 27 percent.
Anthem customers—who made up about half the market on the Obamacare exchange this year—will pay 30 percent more after subsidies to buy a Silver plan in 2016 than this year.
Anthem CEO Joe Swedish blamed "unsustainable pricing" by the company's competitors for Anthem's sluggish growth on the Obamacare exchanges around the country, and he said the situation likely will continue in the "near term."
Customers of UnitedHealthcare and CareSource, which had the second- and third-largest market shares this year, also will see their after-subsidies cost for a Silver plan rise nearly 30 percent for 21-year-olds.

Smitherman
"There were a couple plans that were pretty aggressive in their rates here in Indiana. And there is obviously the potential for consumers in some places to see an increase," said Steve Smitherman, executive director for Indiana operations at CareSource. But, he added, "We are very confident about our ability to retain the members that we have today."
In fact, Smitherman said, CareSource expects its Obamacare enrollment in Indiana of about 20,000 to rise to nearly 30,000 next year—helped in part by its expansion from 23 counties to 55.
Dan Krajnovich, president of the Indiana operations for Minnesota-based UnitedHealthcare, also sounded an optimistic tone.
UnitedHealthcare had one of the higher-premium plans this year, and will again next year. But it offered among the broadest choices of doctors and hospitals on the exchange, and its plans often had lower deductibles. Those features helped UnitedHealthcare attract 28,000 exchange customers in Indiana this year.
Market opportunity
The companies that will benefit most from the price changes are Indianapolis-based IU Health Plans and Indianapolis-based MDwise, which is co-owned by the IU Health and Eskenazi Health hospital systems.
For 21-year-olds, MDwise will offer the cheapest Silver plan in central Indiana next year. For someone with income at 200 percent of the federal poverty limit, that MDwise plan will cost $115.40 per month after subsidies, a 16 percent drop from the cheapest MDwise Silver plan this year after subsidies.
That cost is more than $15 per month more expensive than the cheapest plan offered this year, by CareSource, after subsidies for a 21-year-old with the same income level.
The price of IU Health's cheapest Silver plan for 21-year-olds will drop nearly 23 percent, to $132.72, moving it from one of the most expensive plans last year to the fourth-cheapest next year.

Kitchell
Ryan Kitchell, chief financial officer of the IU Health hospital system, said its efforts to control health care spending for its employees, Medicare customers and its exchange customers using a concept known as "population health" is proving successful. Population health focuses extra health care and social-support resources on the highest-spending patients, to keep them healthier and out of the hospital.
"If that's working for us, we know we can have more exchange members, and we can run that same platform," Kitchell said.
IU Health Plans signed up about 1,000 customers on the Obamacare exchange this year. But it told the Indiana Department of Insurance this summer it expects more than 5,000 customers next year, as it expands the territory where it sells exchange policies from 17 counties to 62.
IU Health even has formed partnership with hospital systems in Evansville and Terre Haute to extend the areas in which the plans are offered beyond the territories covered by IU Health's own hospitals and doctors.
And now that everyone's prices are out, Kitchell said his expectations are even higher.
"A member in some of these other plans, they are going to see a very significant increase in their costs," he said. "That's why we think we'll get a lot more members than we previously thought."
He declined to provide a specific projection.
Like the two market leaders, Anthem and UnitedHealthcare, IU Health will pay commissions to brokers like Nefouse to promote their plans. Companies such as MDwise and CareSource do not pay commissions to brokers.
A key test in 2016, Nefouse said, is whether consumers will be willing to switch to a plan with more limited choice of doctors and hospitals—as offered by IU Health Plans and CareSource—to get cheaper prices.
"It's going to be interesting to see how that pans out," Nefouse said. "I think that concept of controlling the [provider] network may end up being the key to the Affordable Care Act, the key to controlling costs." •
Please enable JavaScript to view this content.