It's never been easy to run a public company, what with the quarterly pressure to meet Wall Street's expectations. Lately, with activist investors banging on the doors of corporate boardrooms in unprecedented numbers, CEOs are having to prove themselves adept at a new skill—diplomacy—to keep rabble-rousers from launching all-out attacks on their companies.

Take Indianapolis-based Allison Transmission Holdings Inc., which is being circled by two activist investors, even though it's not the sort of perennial underperformer that typically gets activists revved up.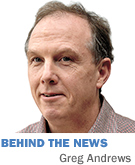 The first activist, San Francisco-based ValueAct Capital, began scarfing up shares of the company in late 2013, and within a year it was pushing for a board seat—a wish granted this May with the appointment of ValueAct partner Gregory Spivy as a director.

This didn't occur by happenstance. A Securities and Exchange Commission filing shows the company and ValueAct entered into a "cooperation agreement" in December 2014 under which Allison promised Spivy a board seat by the spring of 2016.

In return, ValueAct, which owns 11 percent of the company, agreed not to boost its stake beyond 12 percent and made a long list of other commitments that essentially will force it to play nice. Those included agreeing not to launch a proxy contest against the company, not to push a merger or sale, and not to try to remove any board member.

Dewey
Now, Allison CEO Lawrence Dewey is grappling with a new interloper, New Jersey-based Ashe Capital Management, which disclosed in an SEC filing this month that it has acquired a 5.5 percent stake. Ashe said in the filing that it's been in touch with management and the board and expects to continue the dialogue on a number of topics, potentially including "strategic alternatives and direction."

Like ValueAct, Ashe doesn't want to be on the outside looking in. The filing said that on Oct. 28 Ashe co-founder William Crowley asked Dewey to pass along to his board Crowley's request for appointment to the board.

Dewey was noncommittal, telling Crowley he would inform the board's nominating committee of the request and that the board would consider it in "due course."

Asked to comment on the activism, Allison said in a statement, "As a company, our general approach is to engage in constructive discussions about our business and strategic priorities. We welcome open dialogue with our shareholders." Ashe couldn't be reached.

Neither ValueAct nor Ashe has specified what it wants Allison to do to boost the stock price. Sometimes, activists push for stock buybacks or other moves that could drive up the share price in the short term but consume cash that could better be deployed toward building long-term value.

Activists in recent months have pushed Indianapolis-based Noble Roman's Inc. to grow more aggressively and urged Indianapolis-based Angie's List Inc. and New Castle-based Ameriana Bancorp to pursue sales.

Noble Roman's added a representative of New York-based activist Red Alder to its board this spring after the firm agreed to side with the board's recommendation on any shareholder vote. Since then, the purveyor of pizza and subs has been beefing up its management team and taking other steps to maximize sales.

Ameriana in June agreed to be acquired for $69 million by Muncie-based First Merchants Corp., a deal that scored a big return for Naperville, Illinois-based activist PL Capital LLC.

Angie's List, meanwhile, remains under intense pressure from New York-based activist TCS Capital Management Inc., which wants it to merge with home-services competitor HomeAdvisor. This month, HomeAdvisor's parent, IAC/InterActiveCorp, went public with a $512 million buyout offer, which Angie's List's board unanimously rejected.

Analysts say Allison's veteran management team has a strong performance record, though a recent decline in sales spurred partly by slowing growth in China makes the company more vulnerable to attack.

Two private equity firms that bought Allison from General Motors in 2007 for $5.5 billion were richly rewarded by the time they cashed out last year. Each invested $763 million and received proceeds of $2.4 billion, more than tripling their money.

Allison, the world's largest maker of automatic commercial transmissions, launched an initial public offering in March 2012 at $23 a share. The stock traded as high as $34.50 last December before trending down in 2015. Shares now fetch about $27.60.

In reports late last month, Deutsche Bank praised Allison for "disciplined cost management" amid "slowing end markets." William Blair & Co. said the company was producing "relatively steady performance" in a tough industrial climate.•