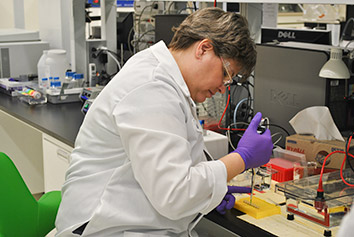 The EPA's move last week to withdraw approval for Dow AgroSciences LLC's newest herbicide could lop off 10 percent to 20 percent of the company's value, according to Wall Street analysts.
The U.S. Environmental Protection Agency last week asked a federal appeals court to vacate its approval of the Enlist Duo herbicide, which the EPA approved in October 2014, claiming it has new evidence that the chemical damages plants other than the weeds it's meant to kill.
Dow Agro officials said they have until Dec. 7 to challenge the EPA's court motion. They also said they are in talks with the EPA about ways to keep Enlist on the market, perhaps by changing the approved conditions in which it can be used.
"We believe the questions that have been raised about any potential synergy between 2,4-D choline and glyphosate [the two main ingredients in Enlist] can be promptly resolved in the next few months, in time for the 2016 crop use season," Dow Agro CEO Tim Hassinger said in a written statement.
Indianapolis-based Dow Agro, which started selling Enlist this year, has said it expects Enlist to generate profits over its lifetime of about $1 billion.
Enlist Duo combines two widely used herbicides, glyphosate and 2,4-D, and is applied to corn and soybeans that are genetically engineered to tolerate the chemical. The weedkiller was created to compete with Monsanto Co.'s popular Roundup Ready system and won EPA approval in October 2014.
If the product doesn't get back on the market, it could have an immediate negative effect for Dow Agro's parent company, Michigan-based Dow Chemical, which has been exploring a sale of Dow Agro, as well as spinning off its ag unit into an independent company.
According to Reuters, Bernstein analyst Jonas Oxgaard wrote in a Nov. 25 research note that if new federal regulatory approvals for Dow's Enlist Duo are not eventually granted by the EPA, it could reduce the sales price of Dow Agro by $2 billion or $3 billion.
Previously, analysts had estimated that Dow Agro could fetch a price of about $15 billion. The company has $7.3 billion in annual revenue, although has recorded losses this year as currency pressures and slower ag markets globally have pinched profits.
The EPA's court motion said that it has learned that a 30-foot buffer surrounding areas where the weedkiller is applied may not be adequate to protect non-target species and it needs more time to assess the new information. The EPA received the new information on Enlist Duo from Dow AgroSciences after the weedkiller's approval, the agency said Wednesday in an emailed statement.
The motion caused shares of Dow Chemical to drop as much as 4.6 percent on Nov. 25 and they haven't rebounded much since.
The EPA's move is a victory for the critics of the pesticide industry, which has been blamed for the decline of bees and butterfly species as well damage to human health. In March, the World Health Organization's International Agency for Research on Cancer classified glyphosate as a probable human carcinogen. Monsanto, which sells glyphosate under the Roundup brand, rejected the finding and criticized the IARC's process for a lack of transparency.
In the case of Dow's Enlist Duo, several environmental groups sued the EPA in the Ninth Circuit Court of Appeals in October 2014 after the agency's decision to register the weedkiller for use on modified corn and soybeans.
Removing Enlist Duo from the market is a key step in protecting sensitive native plants and monarch butterflies, Sylvia Fallon, a scientist at New York-based environmental group Natural Resources Defense Council, said in an emailed statement.
"We are delighted by this news, but also troubled that EPA overlooked this information initially," Fallon said.
Please enable JavaScript to view this content.