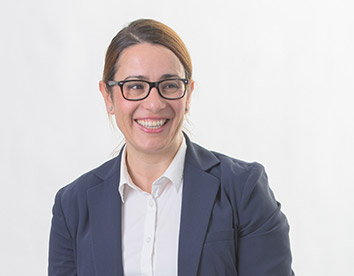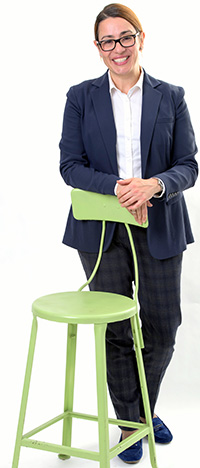 Centers for Biology Excellence Global Leader, R&D Director
Dow AgroSciences
At Dow AgroSciences, Monica Sorribas Amela is accountable for the product performance characterization (similar to clinical trials research) of the company's $7 billion global business. She leads technology transfer education activities for the global sales organization, and operational aspects for the Crop Protection R&D function. Among her achievements: developing a new leadership team for the Centers for Biology Excellence and creating an organizational structure that includes 70 employees in more than 10 countries.
California, here I come, etc.: Centers for Biology Excellence global leader, R&D director Dow AgroSciences Amela worked for Dow in Spain—including a sabbatical program in California, which she thought was going to be the extent of her experience in the United States. Before she could even unpack back home, she received a call asking her to lead a team in Fresno. After three years there, she relocated to Indianapolis.
Fully expo-ed: Amela serves as a Dow Agro representative at the annual Indiana Latino Expo, the objective of which is to connect Latin communities across Indiana, helping people reach their potential and reflect pride in their culture while integrating into the community.

QUICK FACTS
Age: 39
Hometown: Barcelona, Spain
Family: husband, Olivier de Cirugeda Helle; children, Arnau de Cirugeda Sorribas, 3, and Marcel
de Cirugeda Sorribas, 1
Social media: Professionally, LinkedIn, Facebook and Dow's
own social network via Yammer. Personally, Facebook, although seeing people on there so often makes her wonder "if they are
doing anything else."
Reading pile: lots of Spanish literature
Playlist: jazz … and political and news programs
Weed the world: She's a committee member of the Weed Science Society of America and an industry representative to AgriNovus Indiana, which fosters growth, development and innovation. She led team-building events supporting Gleaners Food Bank and served and supported for more than 20 years the Vicente Ferrer Foundation, which helps find solutions to the extreme poverty of Anantapur's rural communities in southern India.
Role modeling: "How can we be role models to Latinos who think they cannot go to college because they are in a different culture or have an accent?" Amela asked. "I show them that I have an accent, I come from a different culture, and I can go to college and be a leader in an organization. It's very challenging, but there are ways to make it work. I had to learn the hard way. How about if I help people so that they don't have to go through the same things?"
On pushback: "We have to engage in that debate," Amela said of the issues raised by natural food advocates. "We have to know what their concerns are and answer with scientific information and a personal approach. I have kids. We aren't going to give anything we wouldn't give to our own family. We spend 10 to 15 years developing new technology and about $200 million for a new product. A lot goes into it. We don't take shortcuts."•
Check out more 2016 Forty Under 40 honorees.
Please enable JavaScript to view this content.