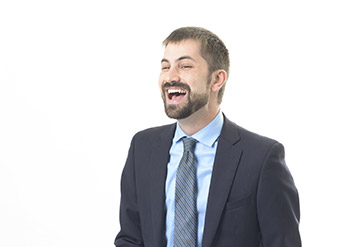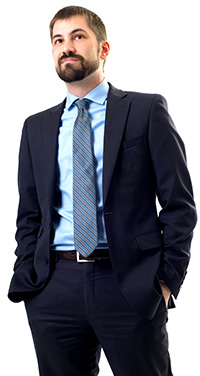 Chief of Staff
Office of the Mayor
Since starting a political blog while attending Indiana University, Thomas Cook has been immersed in local governance, with time spent as communications director for the Indiana Democratic Party, in communications jobs in the U.S. Attorney's Office, as deputy chief of staff for the city of Lawrence, and as campaign manager—now chief of staff—for Mayor Joe Hogsett.
Proudest moment: "It would be easy to point to election night last year," said Cook, who earned a law degree from the IU Maurer School of Law in Bloomington, "but the moments from the campaign that I took the most satisfaction from actually involved watching our younger interns and volunteers get engaged in the political process. I'll be forever grateful to those that opened doors for me and to have the chance to help usher in a new generation of leaders is incredibly gratifying."
Taking issue: While Cook said we love to share opinions via Facebook and Twitter, "the biggest issues facing our city, state and country aren't easily debated in 140 characters or less. The challenge … is to have an actual conversation with the public and with other public leaders." He pointed to Washington and Statehouse traditions of socializing between parties. "That's an undervalued skill set—to be able to sit down and have a conversation … realizing there are people behind these political positions. When you break past rhetoric and personalize these things, you can get a lot more done."

QUICK FACTS
Age: 30
Hometown: Indianapolis
Family: wife, Megan Shipley
Social media: Twitter, almost exclusively
Reading pile: "The City in History: Its Origins, Its Transformation, and Its Prospects," by Lewis Mumford; "Press Start to Play," an anthology of video-game-based short stories
Playlist: folk-rock band Saintseneca, Diane Coffee and a lot of local music
Forecast: Where does he want Indy to be in four years? "I hope it's a place where we can have conversations that don't start and end with public safety," he said. "I hope we can turn the tide on immediate problems … and have a social service structure working to make the city a better place long term."
Strategic thinking: Cook said even when relaxing, he's "a sucker for trying to solve strategic problems." A group of close friends get together regularly to play "incredibly complicated board games."
Victory conditions: Will he run for office? "Oh, no. I'm much more comfortable helping others … I've won more fantasy football titles than elections."•
Check out more 2016 Forty Under 40 honorees.
Please enable JavaScript to view this content.