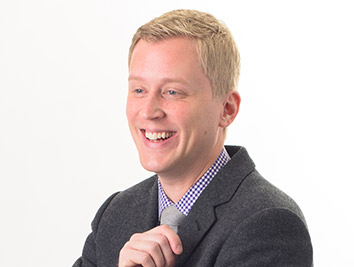 Senior Vice President
Zeller Realty Group
Overseeing 1.4 million square feet of Indianapolis office space, Tristan Glover has been involved in the marketing, leasing and acquisition of more than a dozen properties. He's expanded ZRG's footprint in Denver … but has resisted the temptation to relocate.
Firm foundation: After working summer jobs in construction, Glover landed an internship at Zeller and has been there since 2003. "My wife, who is in the tech industry, has had six jobs in that time period," he said.
Shifting positions: Glover has helped reposition Zeller's traditional assets to appeal to the next generation of workers. "You can't build new 100-year-old buildings," he said. So traditional office buildings needed makeovers, including ripping out drop ceilings, building "collaboratories" within buildings, and offering places to get away from the office without actually leaving the office.

QUICK FACTS
Age: 34
Hometown: Greenwood 
Family: wife, Megan; children, Jack, 5, and Grace, 2
Social media: "LinkedIn—that would be it. Not on Facebook and proud of that."
Reading pile: history books 
Playlist: big fan of the 'Serial' podcast 
Lobbying for lobbies: "In the '80s, the goal of a lobby was to have a very prestigious feel and keep you moving. The goal wasn't to have you linger," Glover said. "Now, people like having seating where you can bring your laptop down; they like the connectivity and the action." At the OneAmerica Tower, "people are working in the lobby area. Before, it was like a mausoleum."
Almost gone: About three years ago, Glover was offered the opportunity to oversee the growing Denver market for Zeller. "I took a lot of time to think about what that meant. Most people told me they'd take it in a heartbeat. But I'm glad I chose to stay."
Advantage, Indy: One lucky thing about Indy, "Things are always a couple of years behind. You don't have to be the smartest, just the person who sees what other people are doing and brings it to town."
Attracting assets. Downtown has come a long way, Glover said, but "the thing we are missing is a viable public transit system. I've heard people in real estate investment say, if you don't have a real public transit system, they won't invest. It's one of their box-checkers." Also, the state needs to be "a little more open and accepting of all people. … There's a business element that's huge. You can't attract young people when you pass laws that discriminate."•
Check out more 2016 Forty Under 40 honorees.
Please enable JavaScript to view this content.