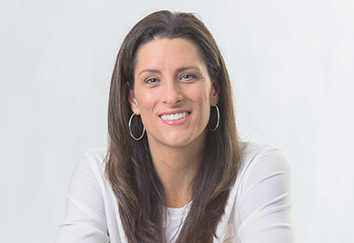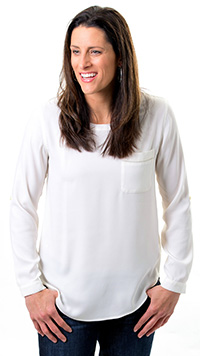 Head Coach
Indiana Fever
Analyst
ESPN, Big Ten Network and Fox Sports Indiana
From national high school player of the year to leading Purdue University to an NCAA championship, through winning the Wade Trophy for being the top female basketball player in the nation, Stephanie White was already an Indiana sports legend when she took over as Indiana Fever head coach in 2014.
Playing prospects: As a high school athlete, White couldn't imagine making a career in basketball. "I vaguely knew there were options overseas," she said. "My sophomore year was when the WNBA started, but I thought I was going to have to get a 'real' job."
Proudest career moment(s): "The NCAA championship with Purdue in 1999 as a player," White said, "and the WNBA championship with Indiana Fever in 2012 as an assistant coach."

Quick Facts
Age:
38
Hometown: West Lebanon
Family: wife, Michelle Fletcher; children, Landon, 4, Aiden, 2,
Avery 2
Social media: Twitter, "and that's it. No Facebook for me."
Reading pile: "The Hard Hat: 21 Ways to be a Great Teammate," by Jon Gordon. And Patricia Cornwell and Nicholas Sparks "for fun reading."
Playlist: "whatever's on the Top 100"
The Dunn difference: "I'd like to say I'm a little more laid-back, but I don't think that's the truth," White said of the difference between her coaching style and that of the woman she succeeded, Lin Dunn. "We're both incredibly demanding, but we go about it in different ways. Lin is very defensive-minded. I see things more naturally from the offensive end of the floor. I'm a little more personal with the players. I want them to suggest things that could make us better."
Behind the microphone: "It was a major learning curve for me," White said of her on-air duties. "But my work ethic and ambition taught me that, if I'm prepared enough and work hard enough, I could turn it into something. I never would have guessed how much work goes into a broadcast."
Charitable choices: "I'm really just starting to come into my own, starting to use my voice," she said of selecting from among the many requests for charitable support. "I've been an intensely private person most of my life. Now that I have children, I want them to see a positive role model who fights for what she believes in." She gets on board with causes and events she's passionate about rather than being "somebody showing up because it's nice to show up. If it's personal to me, we'll figure it out, whether this year or next year."•
Check out more 2016 Forty Under 40 honorees.
Please enable JavaScript to view this content.