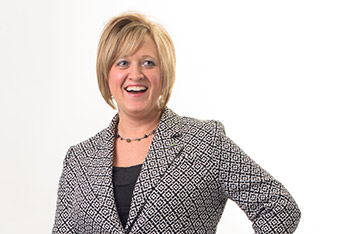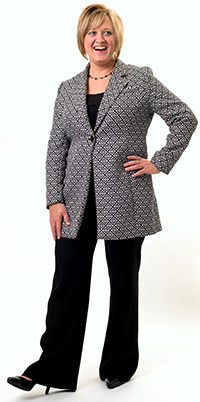 Chief Operating Officer
St. Vincent Indianapolis Hospital
In just over a year, Erica Wehrmeister has been credited with transformative changes across St. Vincent's five hospitals, including expanding critical care transport capabilities and working with air and ground transport partner PHI to acquire the necessary technology to fly ill newborns from throughout the state, taking steps toward making St. Vincent a Level I Adult Trauma Center, and increasing the hospital's transplant services.
Consuming care: Wehrmeister became interested in health care after her father was diagnosed with brain cancer. His care, she said, "pretty much consumed my life from 8 years old on." He lived for 15 years after diagnosis—long enough to see his daughter graduate—but Wehrmeister said she was always aware of how he was being treated. "That's what really motivated me," she said. "There were some physicians who handled it well and some who treated him like a number."
Blood test: Wehrmeister originally pursued a teaching degree in high school chemistry. "I thought I would be squeamish around blood." She switched over to nursing and discovered that, "apparently, though, the blood and guts don't bother me." She went on to earn her associate's (registered nurse) degree from Purdue University; a bachelor's from Ball State University, and an MBA with a health care concentration from Indiana Institute of Technology.

Quick Facts
Age:
 38
Hometown: Kendallville
Family: husband, Christopher; daughter, Lucy, 2
Social media: Just Facebook—
"and I'm kind of selective about that."
Reading pile: Mostly health care journals. "I don't have a ton of free time."
Playlist: singer/songwriters of the 1970s and some of the new country music
Challenging career: Wehrmeister took the COO job at St. Vincent after serving as executive vice president and COO for Fort Wayne's Lutheran Hospital and serving as an emergency room nurse. That hands-on background, she said, leads her to "challenge any of us in health care to remember that we meet people every day at the height of their own struggles and crises. The illnesses and conditions that have become normal to those of us in health care are far from normal to our patients."
Board certifying: With regular requests to join boards—and with a massive workload—Wehrmeister is selective about her extracurricular work. She serves on the boards of the Indy Chamber, United Hospital Service, MESH Coalition and Naab Road Surgery Center.
Drive-time ritual: Wehrmeister calls her 87-year-old grandmother on her way home from work every day. "She's on a farm by herself and she's a saint," Wehrmeister said.•
Check out more 2016 Forty Under 40 honorees.
Please enable JavaScript to view this content.