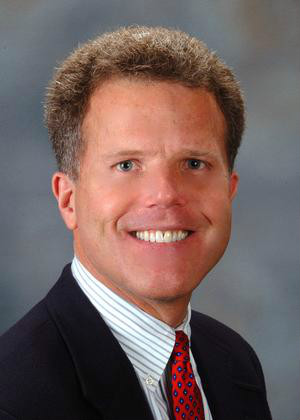 A former clinic director at the Indiana University School of Dentistry in Indianapolis who was fired last year after students complained he inappropriately touched them is suing to get his job back, saying he was denied a fair hearing.
Dr. Matthew C. Moeller, a faculty member at the school for 30 years, filed suit Thursday in U.S. District Court, claiming he was prohibited from learning the identity of students who complained, as well as specifics that would allow him to defend himself.
The suit alleges breach of contract, defamation, emotional distress, breach of covenant, and violations of his due-process rights under the fifth and fourteenth amendments.
In court filings, Moeller acknowledged "on occasion he would pat, rub and massage the backs of female students," but denied the conduct was unwanted, unwelcome or "presented in the context of sexual harassment."
In one incident, he acknowledged touching a female student's left thigh while sitting next to her at a seminar. But he said in court documents the touch was innocent greeting "something to the effect of 'how are you doing, OK?'" and when he realized the touching was inappropriate, he apologized to her within 24 hours.
In October 2014, Moeller was notified by the university's Office of Equal Opportunity that students had complained of sexual harassment.
"Upon having been officially corrected, I do not believe I have made the same mistake twice," Moeller wrote last year to his dean, Dr. John N. Williams. "Hence no pattern. …There is nothing sexual or harassing about what I have done."
Two months later, after the investigation was complete, Moeller was temporarily relieved of his duties as clinic director. He was fired on March 26, 2015, as a result of "serious personal and professional misconduct."
Moeller protested, saying he never got a chance to read the investigation report and didn't have a chance to defend himself by learning the specifics of the complaints or the identity of the accusers.
In November, a university board of review found procedural deficiencies in the termination, including a lack of documentation and any opportunity for behavior remediation.
The board's report specifically said the process to terminate Moeller violated his "right to adequate due process" and that the "decision-making process did not meet the requirements of essential fairness."
The review board also said Moeller's personnel file did not contain any prior documentation of behavior incidents, warnings or admonitions.
"While the board agrees in principle that the university must not tolerate sexual harassment, it also recognizes employees have the right to feedback and where appropriate, the opportunity to remediate their behavior with a behavioral plan," the board of review wrote in its report.
Moeller, who had been working for the School of Dentistry since 1984, said in court filing he regularly received grades of "excellent" on his annual reviews, and always got a "favorable" review for potential for promotion. Just a few months before learning of the OEO investigation, his appointment as clinical assistant professor had been extended for seven years.
In December, IU Chancellor Nasser Paydar sent a memorandum to Moeller, indicating a willingness to accept some of the recommendations for a limited review, provided Moeller "waive any appeal rights, including claims of due process or otherwise, internally or externally."
Not liking those terms, Moeller appealed to IU President Michael McRobbie, but earlier this month, McRobbie upheld the firing "and acknowledged that the administrative remedies were exhausted."
University officials declined to comment on the lawsuit.
Moeller is asking the court to rule that the university violated his due process rights, and that he be restored to his positions with full back pay, along with unspecified damages.
"Dr. Moeller appears to be the latest victim of a concerning trend by universities to throw out fairness and due process in a flawed effort to appease the Department of Education's Office of Civil Rights," said his attorney, Jay Mercer of Indianapolis-based Mercer Belanger, in a written statement. "Dr. Moeller now has a full understanding of the devastating, deep and long-lasting impacts on those wrongly accused of sexual misconduct who are denied fair and equitable treatment by their colleges in investigating and adjudicating alleged incidents."
Please enable JavaScript to view this content.