Finalist: Non-physician
Jo Ann Morton
Director of ICU and cardiac/pulmonary rehabilitation nursing, Hendricks Regional Health
Jo Ann Morton remembers well Hendricks Regional Health's first cardiac rehabilitation unit, which she helped start. It was set up in an empty patient room using some surplus equipment and a newly purchased stationary bike and treadmill.

That was in the late 1980s. The same room would be overwhelmed today with the more than 10,000 visitors a year to Hendricks Regional Health's rehab program at the hospital and at the Hendricks Regional Health YMCA in Avon. A third rehab center will open in late 2017 or early 2018 in Brownsburg.

Morton, 67, has been around for the entire transformation and now leads cardiac and pulmonary rehab nursing at the hospital.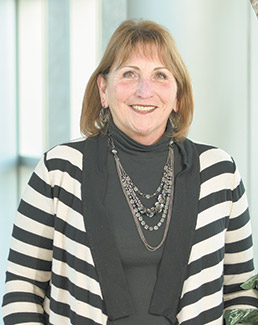 (IBJ photo/Eric Learned)
"Understanding cardiac anatomy and how it works has always been my love," Morton said. Her exposure to heart patients began when she graduated from the old St. Vincent School of Nursing in 1969 and began working in the intensive care unit at St. Vincent Hospital when it was at Meridian Street and Fall Creek Parkway.

In 1981, she was working in the ICU at Hendricks (after working part time at the hospital for six years), but not much had changed when it came to cardiac rehab. There wasn't much focus on what happened to people when they left the hospital.

"We didn't talk much about smoking or helping them change their behaviors," Morton said.

Rehab became a higher priority as the hospital beefed up its cardiology expertise. These days, she's happy to have played such a central role in the rise of the rehab program at Hendricks.

"It's a wonderful feeling that you can impact so many people," said Morton, who enjoys taking care of patients with complex medical issues and watching them progress from their initial diagnosis through treatment, recovery and rehabilitation.

As a child growing up in Illinois, Morton wanted to be a doctor. She knew she wanted to help care for others and suspects that's because, as the second of eight children, she was always taking care of someone.

Morton is fully engaged at the hospital, where she serves on numerous committees, including the rapid response team, the code blue team, the sepsis team, the stroke team and the falls committee.

She also jointly led the effort to have Hendricks Regional Health certified as a primary stroke center. She and a colleague took responsibility for learning the accrediting organization's standards and implementing them. It took about three years to study the standards, implement them and measure outcomes.•