Duluth Trading Co., a workwear apparel retailer that went public late last year, is making plans to open a store near Hamilton Town Center in Noblesville.
The retailer has filed plans to build a 14,475-square-foot building at 13890 Cabela Parkway on a 2.7-acre property to the east of Cabela's, according to documents received by the city of Noblesville.
The company did not respond to a request for further information about its plans, which still require approval from Noblesville planning officials.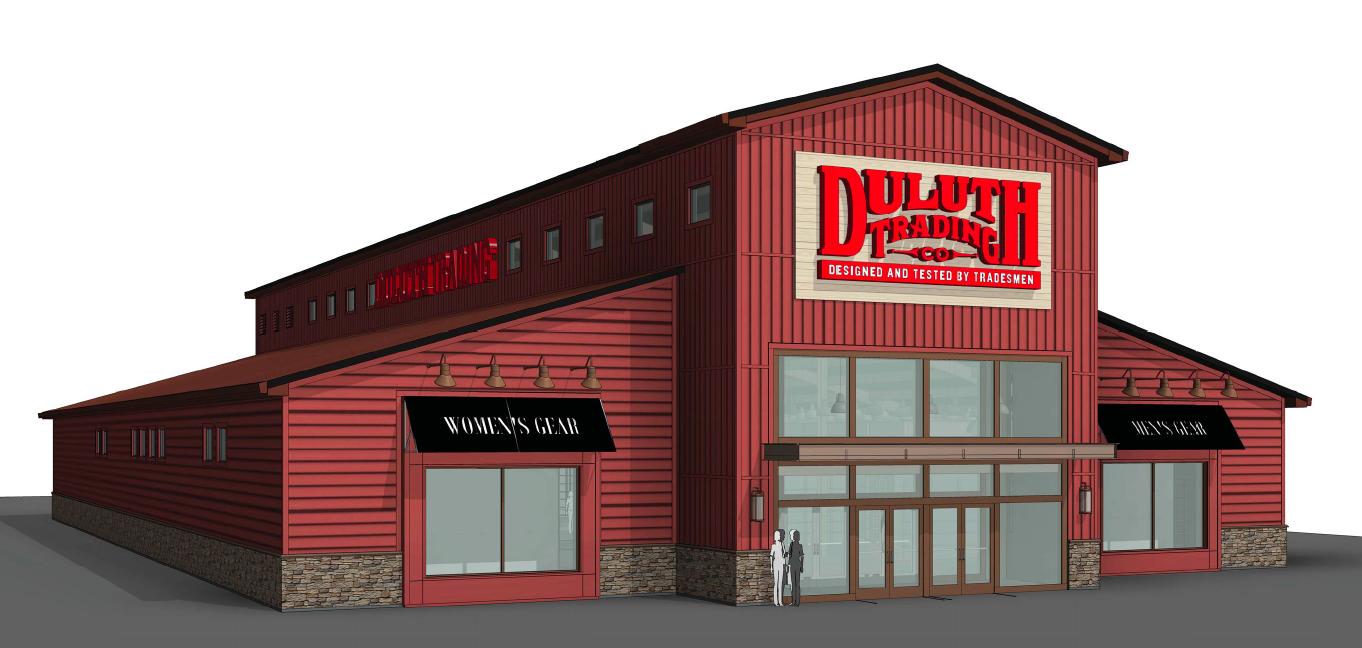 In a report to investors, CEO Stephanie Pugliese said the men's and women's workwear clothing retail company plans to open four or five stores in 2016. About 100 markets have been identified for growth opportunities beyond that, she said.
Duluth is slated to open stores this summer in Omaha, Nebraska, and in LaCrosse, Wisconsin, and two others this year in the Chicago suburbs.
Duluth Trading—founded in 1989 and headquartered in Belleville, Wisconsin—opened its first store in Mount Horeb, Wisconsin, in 2010.
The retailer currently has nine stores, including two outlet stores, in four states—Iowa, Wisconsin, Minnesota and South Dakota. The stores typically cost $2 million to $2.6 million to construct and stock with inventory, according to information shared with investors.
The company is known for its quirky advertising and its "No Bull Guarantee," which allows customers to return merchandise at any time for a refund.
The retailer raised $80 million in November with its initial public offering.
Duluth Trading reported net sales of $304.2 million for the 2015 fiscal year, a 31 percent increase from the previous year. The company expects to have sales in the range of $370 million to $380 million for the 2016 fiscal year.
Also near Cabela's in Hamilton Town Center, Pittsburgh-based Primanti Brothers is set to open this week at 13871 Cabela Parkway. The restaurant is known for its sandwiches, coleslaw and french fries.
The menu varies by location, but all Primanti restaurants offer the company's signature sandwich with a choice of meat, coleslaw and french fries on Italian bread. The chain also offers wings, pizza, burgers, salads and beer, depending on the store.
Please enable JavaScript to view this content.