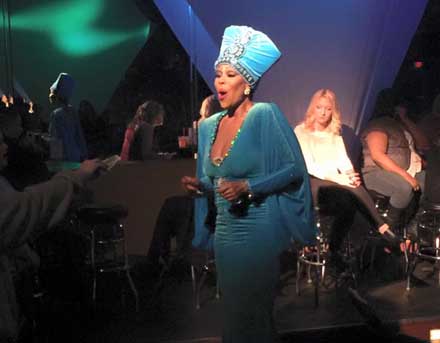 A fixture in the local LGBT community is closing its doors later this month.
Talbott Street Nightclub announced Tuesday that it will cease operations June 25, according to a press release that gave no reason for the closing. A representative of the nightclub could not immediately be reached for comment.
Talbott Street opened in 2002 at 2145 N. Talbott St. on the city's near-north side. The nightclub recognized groups such as IndyPride, The Bag Ladies, the Damien Center and Lambda Legal for supporting it over the years.
The nightclub won numerous readership awards from alternative Indianapolis newspaper Nuvo, including best spot to see a drag show, best place for hooking up with the same sex and best place for dancing. The club featured three drag shows every Saturday night.
"In the time in which we live, the idea of a safe haven is being challenged," Talbott Street said in the release, referencing Sunday morning's mass shooting at a gay nightclub in Orlando that left 49 patrons dead. "Talbott Street has provided a safe place to be for over a decade, for which we are very proud."
Talbott is open only on Friday and Saturday nights.
The building that houses the nightclub opened as a movie house in 1920. By the 1960s, the movie house had become the Black Curtain Dinner Theatre.  Along with the adjacent Hummingbird Cafe, the dinner theatre was popular throughout much of the 1970s.  
In the early 1980s, the area became known as a welcoming one for the gay community. The Talbott Street Nightclub, which has a Studio 54-style dance floor, replaced other gay clubs that had operated at the same site.
 
Please enable JavaScript to view this content.