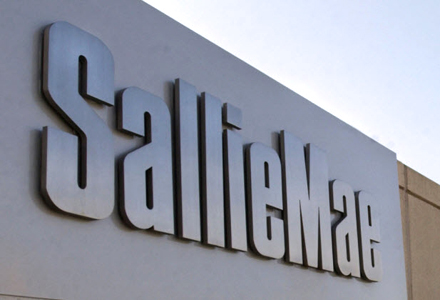 Gov. Mike Pence, Mayor Joe Hogsett and U.S. Rep. Susan Brooks are scheduled to attend a press conference Thursday morning in Indianapolis where student loan provider Sallie Mae Bank is expected to announce plans to spend nearly $16 million on a collections office and call center that will hire up to 278 people before the end of 2023.
Sallie Mae signed a lease in the first quarter to take 75,558 square feet of office space at Three Woodfield Crossing, near Keystone at the Crossing, for the office.
The company conducted an open house at the site June 13-14 to begin interviewing potential collections representatives. The company said its collections reps earn an average of $47,000 per year.
According to an incentives agreement with the Indiana Economic Development Corp. dated March 22, Newark, Delaware-based Sallie Mae said it would spend $15.7 million on the office and add 278 workers over the next seven years.
The contract said the new hires would be added to 131 existing employees.
The IEDC agreed to provide Sallie Mae up to $100,000 in training grants in return for the job creation.
This story will be updated.
Please enable JavaScript to view this content.