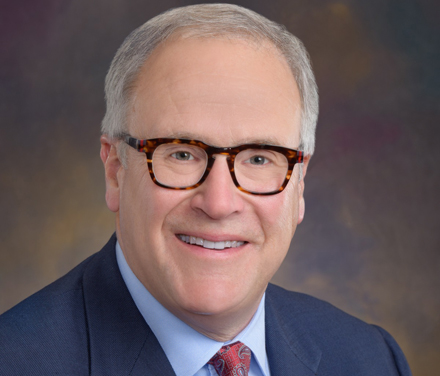 Eli Lilly and Co. CEO John Lechleiter, 62, will retire from the Indianapolis-based pharmaceutical giant at the end of the year, the firm announced Wednesday morning.
Lilly's board of directors unanimously elected David A. Ricks, 49, currently senior vice president and president of Lilly Bio-Medicines, to assume the roles of president and CEO, the company said.
"As Lilly transitions from our recent challenging period of patent expirations to a new era of growth, it is the logical time for a transition in company leadership," Lechleiter said in a prepared release.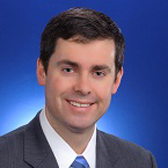 David Ricks will take the CEO role at the end of the year. (Photo courtesy Eli Lilly and Co.)
"Dave Ricks is a capable, decisive and energetic leader who is very well prepared to succeed me as CEO," Lechleiter said. "He brings to the role broad experience in Lilly's commercial operations along with an appreciation and understanding of research and development."
Ricks worked at IBM and Hewlett-Packard before joining Lilly as a business development associate in 1996. He held management roles in U.S. marketing and sales before serving as general manager of Lilly Canada and Lilly China and president of Lilly USA.
The news of Lechleiter's retirement comes one day after Lilly reported strong revenue and profit for its second quarter and forecast a bright outlook for the rest of the decade.
Leichleiter—who has been CEO since April 2008 and chairman since January 2009—successfully led Lilly through one of the most challenging stretches in its 140-year history.  In 2000, the company's stock price had plummeted after a court invalidated patent protection for its blockbuster Prozac, and shares bottomed out at $29 just as he was taking the reins.
His immediate challenge: Brace the company for a devastating barrage of patent expirations at the same time Lilly's labs raced to bring new drugs to market.
In Monday's press release reporting quarterly results, Lechleiter said the company had weathered the storm and was well positioned, thanks to new medications in such fields as cancer and diabetes.
"We've made great progress building an R&D engine that has the potential to launch 20 new products" from 2014 through 2023, Lechleiter said. "Lilly is in the midst of one of the most productive periods of new product launches in our company's history."
He will resign as president and CEO effective Dec. 31. He will continue as chairman through May 2017.
"John demonstrated the courage to make important and necessary changes in the company, and, despite near-term financial pressures, he invested robustly in R&D and maintained constant focus on leadership development," Ellen Marram, president of The Barnegat Group and Lilly's lead independent director, said in a statement. "As a result, Lilly today is in a position of strength, with excellent prospects for the future based on recent and anticipated new product launches."
Under Lechleiter, the company's stock price nearly doubled, swelling the company's market value to nearly $87 billion.
Lechleiter has spent his entire career at Lilly since he earned a doctorate in organic chemistry from Harvard University. He is one of few scientists to be CEO of a major pharmaceutical company.
The Louisville native is the eldest of nine kids. He said he grew interested in science by doing science fair projects in school. He majored in chemistry at Xavier University in Cincinnati where a professor who worked at The Procter & Gamble Co. encouraged him to go to Harvard for graduate work.
Please enable JavaScript to view this content.