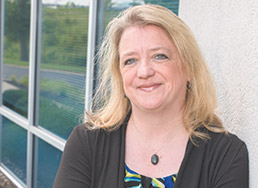 (IBJ photo/Eric Learned)
hc1.com
Senior Vice President, Technology
Major company achievements during tenure: As of May 2016, hc1.com—a leading health care cloud-based company focused on personalizing the health care experience by driving action and accountability—had signed 150 percent more clients than the previous year. It also achieved 125 percent of the previous year's bookings, with 20 percent of customers expanding their use and amount spent. During Breedlove's watch, hc1.com has received numerous awards and accolades, including the 2015 Frost & Sullivan Best Healthcare CRM for Diagnostic Laboratories award and both the 2013 and 2014 Red Herring Global Top 100 winner (an award honoring startups)—making it the only company to have ever been recognized for two consecutive years.
Recent tech problem solved: "Full end-to-end automation of infrastructure, in addition to our current automated code deployments."
Challenge faced or achievement that only tech people would understand: "We have automated build deployments of our docker images and software. Recently, we have automated our infrastructure buildouts through a combination of AWS CloudFormation to include virtualized network builds and Ansible to orchestrate AWS AMIs within our private infrastructure."
First computer: "My first Gateway PC came with a Pentium processor, so I thought I was all that."
Education: bachelor's in mathematics from Purdue University

The road to here: After working on statistical computer models for the U.S. Navy, Breedlove returned to Indiana, working in development and web design. She then transitioned to server administration. Armed with her Microsoft Certified Systems Engineer certification, she designed and did architecture work for Microsoft platforms with EDS and Indiana University. She managed global IT services for Aprimo and, post-acquisition by Teradata, led operations for Aprimo Cloud Services. At hc1.com, her initial work with technical operations led to her senior vice president position, where she manages all facets of the company's technology organization, including engineering, quality assurance, technical operations, security, solution architecture/integrations, platform architecture, data architecture and technical support.
Mentor/inspiration: Her grandmother, who placed a tremendous focus on learning and independence. "A Purdue University graduate during the Great Depression, she went on to have a successful career as an educator as well as supporting war efforts at Allison Transmission during World War II," Breedlove said. "Later in life, she stressed the importance of community involvement through Tri Kappa philanthropic sorority. She mentored me in not only my life-long love of learning and being a Boilermaker, but also as a watercolor and calligraphy artist."
Go-to websites: aws.amazon.com/new, aws.amazon.com/compliance/compliance-latest-news/, aws.amazon.com/blogs/aws
Favorite gadget: A BB8 Droid. "I'm a 'Star Wars' geek," she said. "I bought it for my kid and I'm taking it over. The whole point of having kids is that you can buy things under the guise of having it for your child."
My job would be easier if … Breedlove sidestepped the question, saying, "I don't aspire to do easy things. I aspire to do great things. Those come through hard work, good teams and dedication."•
Check out more CTO honorees..
Please enable JavaScript to view this content.