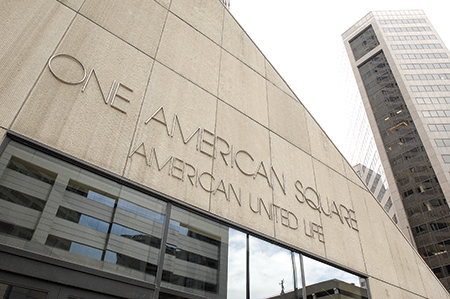 OneAmerica Financial Partners Inc. is getting out of the mutual-fund-management business after 26 years—a decision that will lead to the dissolving of four funds with a total of more than half a billion dollars in assets.
OneAmerica long has offered the funds to purchasers of its variable annuities and life insurance, as well as customers of its retirement services division. But assets in the funds have been on a long decline—a trend company officials say is unlikely to be reversed.
The decision reflects the funds' limited reach—they can only be sold within OneAmerica products—in addition to an abundance of competition.
To keep up with financial services rivals, OneAmerica over the years has expanded its fund offerings to about 600, many run by far larger mutual fund operators. OneAmerica says many independent advisers favor those larger operators and steer clients into them.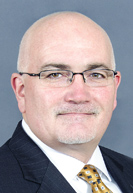 Mason
"The market is narrow, and when we added other funds to the group annuity platform, it essentially crowded out our own funds," John Mason, president of OneAmerica Asset Management LLC, said about allowing funds from firms such as Vanguard and Fidelity to be sold next to its propriety funds in the name of customer choice.
"So we're OK with that. It's not a critical aspect of our overall business, and that's why we've gone down this path."
The four funds—Value, Socially Responsive, Asset Director, and Investment Grade Bond—have assets of $529 million, just a sliver of OneAmerica's $72.5 billion in assets under management. Pending shareholder approval, those funds will cease operations, and their assets will transfer into non-OneAmerica mutual funds with similar investment strategies.
Industry observers say the liquidation reflects the reality that the mutual fund industry has changed dramatically—and competition has intensified—since OneAmerica set them up in 1990 to help break into the 401(k) and 403(b) retirement business.
Washington, D.C.-based research firm Investment Company Institute says there now are more than 9,500 mutual funds.
"We're seeing a lot of mutual funds close over the course of the last three or four years," said Mark Foster of Columbus-based investment firm Kirr Marbach, which manages a mutual fund with $69 million in assets. "It's expensive to run them. The legal requirements are more complex than they used to be, and distribution is just much harder than it used to be."
OneAmerica said in a regulatory filing that another issue is an increasing amount of litigation against so-called "proprietary funds," which carry the same name as the company offering the products. 
"There have been a number of lawsuits in recent years where insurance companies have been sued for imposing proprietary fund requirements on retirement plan customers," the filing said. "For these reasons, the [mutual funds] have steadily lost market share in the last several years."
Mason said that, at their peak in 2007, the mutual funds had $1.2 billion in assets. Assets fell to $665 million by 2014, then dipped to $570 million at the end of 2015.
OneAmerica said another challenge was that the "cost and burden of federal regulations impacting the mutual fund industry has also grown substantially."
John McCarthy, a senior product manager with the investment research firm Morningstar in Chicago, said a new "fiduciary rule" announced this spring by the U.S. Department of Labor has started to make firms think twice about products they're pitching, including proprietary funds.
The rule mandates that advisers making investment recommendations put their clients' best interests before profits.
"Suitability has always been the standard. But now the DOL is raising the bar a little bit and saying, it's not only got to be suitable, it has to be in the best interest" of the client, he said.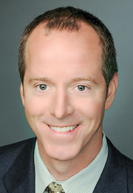 McCarthy
OneAmerica officials didn't cite fund performance as a factor, though most have lagged their benchmarks.
Returns in the Asset Director and Value funds trailed the S&P 500 in the one-, five- and 10-year periods that ended Dec. 31, 2015. A hypothetical investment of $10,000 in the S&P 500 at the end of 2005 would have grown to $20,044 after 10 years; that same investment in the best-performing OneAmerica mutual fund would have grown to $17,024.
The Socially Responsive fund never performed better than the S&P 500 in any quarter since it debuted in March 2006. The Investment Grade Bond fund was mostly in tandem with its benchmark, the Barclays Capital U.S. Aggregate.
The expense ratios for the three equity-focused funds ranged from 0.58 percent to 1.20 percent, according to Morningstar, in line with industry averages. The expense ratio for the investment grade bonds fund is 2.33 percent, which experts pegged at the high end of the spectrum.
OneAmerica Asset Management ran the funds for a fee, generating $2.5 million last year for doing so.
OneAmerica has more than 1,900 employees nationally. Mason said fewer than five were responsible for the mutual funds. Those jobs will be eliminated, though the company is working to reassign the employees to other positions.
Please enable JavaScript to view this content.