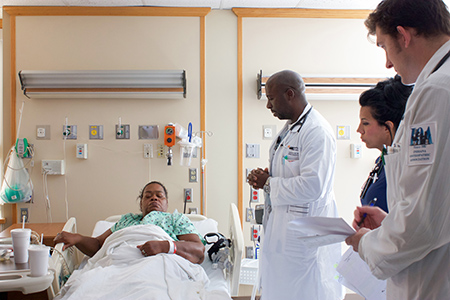 Dr. Lawrence Hall, a first-year medical resident at Community Hospital East, led his supervisors into a patient's room and began the drill. In bed, a 51-year-old diabetic woman had been battling sharp stomach pains and severe diarrhea.
"She was on antibiotics in April for an abscess in her leg," Hall said. "This morning, the marker for her kidney functions was elevated, but it has since come down. She is doing better. I consider it fairly safe to send her home."
The attending physicians asked a few questions and then agreed with his recommendation. Another day on morning rounds, another small success for Hall, who earned his medical degree just a few months ago from Saint Louis University.
But down the hall, more patient rooms awaited, and on a typical day, he might also be expected to attend seminars or workshops that could stretch his workday into a blur of 12 or 14 hours.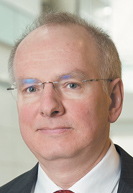 Hess
Around Indiana, about 1,400 young doctors are spending their days in similar residency programs—the intense, exhausting period of supervised training, lasting three to seven years. All physicians are required to go through such a program, which usually takes place at a teaching hospital, before they can practice on their own.
But despite all the activity, officials say there are not nearly enough residents in Indiana to learn the ropes and prepare for a medical career, especially in primary care and related specialties: family medicine, internal medicine, pediatrics, and obstetrics and gynecology.
Now, a new state board is trying to grapple with how to handle the big shortage in medical residencies, which will grow even worse as the state graduates more and more doctors.
The issue is critical because of a looming shortage of primary care physicians and the reality that many medical residents stay in the state where they do their residencies.
"There's a point at which there will not be enough residency slots in the state for the students who would be interested in staying here," said Dr. Jay Hess, dean of Indiana University's School of Medicine.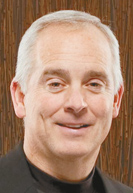 Mills
The Indiana Graduate Medical Education Board was set up in January to find a way to address the crisis. The 10-member panel is made up of hospital executives, doctors and medical educators. They are under a deadline to make a recommendation to the Legislature by Nov. 1.
The board has hired a consulting firm, Tripp Umbach of Pittsburgh, to review the state's health workforce needs. The consultant has found that Newton and Warren counties have the worst access to primary care, while Hamilton and Boone have the best.
The bottom line: Indiana will need 817 more primary care physicians by 2030, an increase of about 21 percent. The consulting firm is scheduled to deliver its full findings and recommendations to the board in October.
Meanwhile, Indiana is fighting from behind. It ranks 38th in the nation for the number of primary care physicians, 39th for medical residents and 46th for general surgeons, based on population, according to the Association of American Medical Colleges. Much of the shortage is hitting hardest in rural areas, where entire towns are without doctors.
Indiana's population is aging, and that often brings chronic conditions that need more medical attention. Meanwhile, about one-third of Indiana's doctors are 60 or older, and preparing to retire.
"We have whole counties in Indiana with no doctors," said Bryan Mills, CEO of Community Health Network in Indianapolis, who sits on the board. "I think that's surprising to some people. Indiana gets very rural, very fast."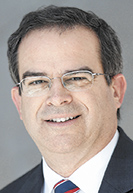 Nalin
Not enough funding
One big problem in getting more doctors here, officials say, is the shortage of money to fund residency programs. The average residency slot costs a hospital $100,000 to $150,000 a year. That includes a resident's salary and benefits, as well as teaching expenses and overhead.
Nationally, Medicare reimburses most of the cost, $10 billion a year. But the federal funding has been capped since 1996, and Congress has shown little interest in increasing it in recent years. Hospitals say they have been picking up a big part of the tab to keep the programs going.
And that's just one side of the problem. The other side is that Indiana's two medical schools are teaching hundreds of students, and that number is growing, while the number of residency slots is not.
The IU School of Medicine has been expanding enrollment for a decade and is now the largest medical school in the nation, with about 1,400 medical students, in addition to hundreds of doctoral students. About 350 students graduated this spring with medical degrees.
Marian University's new College of Osteopathic Medicine, which began enrolling students in 2013, will graduate its first class of more than 150 osteopathic physicians next spring.
Between the two schools, Indiana will hand out 500 medical degrees next year, a 40 percent increase from this year. Yet, there are only about 300 new, open medical-residency slots each year statewide, a figure that has remained level for decades.
In effect, Indiana medical schools might have created an expensive pipeline that will funnel students to other states.
About half of the IU medical school graduates now practice in Indiana. That figure climbs to 78 percent when counting graduates who also did theirresidency in Indiana.
Indiana might learn a lesson from other states that have faced the same squeeze on residency slots.
Last year, Georgia created 72 new slots, paid for with $14 million in state funds. Many of those positions are in primary care. The state plans to add more than 400 positions by 2020.
Texas lawmakers last year approved an endowment worth $300 million to fund additional residency slots starting in 2018.
"We're now studying what some other states have done," said Dr. Peter Nalin, a member of the Indiana board and executive associate dean for educational affairs at IU's med school. "It's possible an Indiana-specific solution might reflect some of the work that's already been done in those states."
And the rest of Indiana can learn from what recently happened near Evansville. Four major hospitals within a 50-mile radius agreed to band together to form a residency consortium. Two of the hospitals have never received residency funding, so they are eligible to get money under Medicare rules. The other two have certain services that will help provide strong residency training.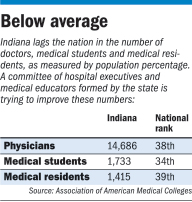 All four agreed to have IU's regional medical campus in Evansville sponsor the residency programs.
"They figured out how to do this together," said Dr. Steven Becker, associate dean for the Evansville campus, and a member of the new state board. "I do think the collaborative nature is a model that may work in other places."
More state funding?
What no one on the board will say, at least yet, is whether they plan to ask the General Assembly outright for millions of dollars to fund new residency slots here.
That might be because the board and its consultant still have much homework to do. Or it could be that asking for more state money is a tough challenge.
Yet, the state shouldn't be surprised if that happens. The board was created as a result of a law passed last year that would "provide funding for residents not funded by the Centers for Medicare and Medicaid Services." Recipients would have to agree to provide matching funds worth at least 25 percent.
Becker
The Legislative Services Agencyestimated that it could cost the state up to $3 million in startup funding the first three years. During the next five years, expenditures would increase from $4.5 million to $22.5 million a year.
The total cost over eight years would reach $70.5 million. That would pay for 100 new residency slots a year beginning in the fourth year, or up to 500 slots by the eighth year.
That might be a tough sell to the General Assembly. But already, the committee is preparing to make the pitch that, in addition to serving public health, the funds would help the economy. That's because, when new doctors set up a practice, they tend to hire nurses, clerks and assistants.
A physician practicing in a region has an economic impact of up to $1.5 million, with about five to six jobs created, according to discussions recorded in the board's January minutes.
"We think there's a strong economic message here," Tim Putnam, the board's chairman and president of Margaret Mary Health in Batesville, said in an interview. "We know that each physician adds multiple non-physician jobs to an area."
But medical students, too, are sure to be happy if there are more residency slots to apply for. Earlier this year, IU's graduating medical students were accepted in residency programs in 24 states, including at Johns Hopkins, Mayo Clinic, Stanford and Baylor hospitals.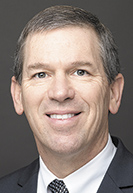 Putnam
But an impressive 35 percent of the new doctors won residency positions in Indiana, including IU Health's University Hospital, Riley Hospital for Children, Eskenazi Health and the Roudebush VA Medical Center.
Still, there weren't enough slots to go around, either in Indiana or elsewhere. About 4 percent of the graduates failed to get a residency match in the competitive programs.
'Learning on the job'
Back at Community East, Hall looked at another patient chart, and pondered the value of his residency training.
Medicine is a second career of sorts for him. Born and raised in Chicago, he got a bachelor's in biology from Illinois State University, then worked at a casino in Hammond for two years.
After that, ready for a better future, he entered a medical preparation program at Southern Illinois University in Carbondale, then the Saint Louis University School of Medicine. He is doing his residency in family medicine, attracted by the wide variety of patients and conditions he would be able to see every day.
Now 32, he is undergoing the last stage of medical training before he can work without supervision. The residency training, he acknowledged, is tough but packed with learning.
"You're learning on the job all day long," Hall said. "There's a tremendously steep learning curve. But it's extremely valuable, and there's really no substitute for it."•
Please enable JavaScript to view this content.