Indianapolis Public Schools is close to finalizing a new way to finance its schools—one officials hope will better match money to individual student needs.

The new system is also meant to give school-level administrators more autonomy to develop programs and find efficiencies.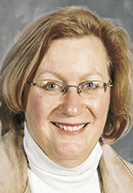 Collier
"It's going to position schools to be able to make decisions that are in the best interest of the kids that they're serving in that particular school," said Christine Collier, a longtime IPS leader who is principal of the new Center for Inquiry program at School 70 in the Meridian-Kessler neighborhood.

"They'll feel accountable to those dollars too, and I think that's a good thing."

The district has worked for years on the revamped budgeting model and plans to launch it for the 2017-18 school year.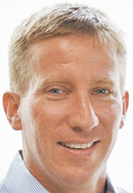 Young
Previously, funding amounts had been assigned to schools based on student-to-staff/teacher ratios. There have been some "squeaky wheel principals" who knew how to work the system, IPS' chief financial manager Weston Young said, and other buildings that were left "potentially inequitably funded."

But going forward, a school's budget will be funded using a "student-based allocation" model, which means that dollars will be distributed to schools based on a formula that takes into account specific characteristics of students and the enrollment of the school.

And schools are expected to have more freedom to spend the money as they see fit.

"I think the public will resonate with the idea that dollars follow students," said Collier, who is part of the advisory team helping the district come up with IPS's model.

Here's how the preliminary plan approved by the IPS board in late August would work: After restricted dollars (such as federal aid or specific grants) are distributed as required, schools would receive base amounts for each enrolled student to pay for basic services. Schools would receive additional money using a weighted formula that takes into account the number of low-income students in a school and students in kindergarten, first, second, seventh and ninth grades.

The "weights" were developed through discussions with principals and teachers and by looking at priorities in IPS's strategic plan, said Young, an IPS parent who joined the district last July.

Some low-income students require more resources to teach, officials said, so those students will be supported with more money. And grades K-2 were weighted because improving early childhood education and growth on a state-mandated third grade reading test are "key initiatives" of the district. Also, the district has seen performance gaps in the transition between six and seventh grades and between eighth and ninth grades, Young said.

The system includes what the district is calling "guardrails" that ensure schools will be able to fund baseline services established by the district.

The result will be "balancing the pursuit of equity with the stability that schools need to be successful," said David Rosenberg, a consultant for IPS who works for Massachusetts-based Education Resource Strategies.

The district is in the process of modeling what the base student allocation will be next year and how much money each of the weights will be worth. The final funding formula is likely to be approved by the school board in December, Young said.

Autonomy

IPS officials say the model is based in part on a district goal to make its individual schools more autonomous.

That means giving principals more control over their budgets. Some will be given more autonomy over discretionary spending than others, depending on a leader's ability and the school's designation, Young said. But all schools will be funded based on the student-based allocation model.

"We believe if we're giving people ownership at the local level, they'll make better decisions," Young said.

But officials also hope the model fosters collaboration and creativity among schools and encourages them to pool resources and to be more efficient.

For instance, Collier said, when IPS School 84 and School 2 (both schools are in the district's autonomy pilot program) realized they each had an extra half-teacher position allocated, the schools decided to work together, combine the half positions and hire one full-time person who would be a shared math coach.

She said administrators will have to set goals: "What do you really need? Do you need interventionists or data coaches or more parent and community support?"

IPS's building-level principals have started to receive training and explanation from the district and its consultants about how the model will work next year—and what sorts of flexibility they will have with their budgets.

Collier said the funding model has the best chance to succeed if principals and building-level staff are adequately supported through the transition.

"Most principals probably did not take management and business courses in college," Collier said. "You don't want so much of your time to be with the business end of it that you don't have time to lead instructionally. You have to have a good plan going in."

'More equitable'

Though the goal of the new budgeting model is equity, a common worry is that some schools that may have previously been well-funded will lose money after the model is implemented.

But Young said the district plans to put a cap on gains and losses so that the latter are not "too drastic that they would hurt student outcomes."

And Rosenberg said all schools "should end up with the potential to do more." He said providing flexibility with dollars will "supersede any potential challenge that a school might feel."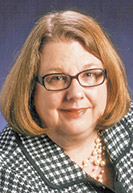 Bentley
IPS board member Kelly Bentley said the increased transparency from the funding model will be helpful, especially as it relates to quelling competition among schools.

"There are a lot of assumptions made and anecdotal comments made about one school getting more money than the other," Bentley said. "This will help us make sure we're being equitable in our spending."

Plus, Bentley said, the model will be "beneficial as we advocate [for more money] at the Statehouse with our elected representatives, to say how we're spending our money and how we're trying to drive more resources to schools based on the students they're serving."

"It makes those arguments a lot easier," Bentley said, "when you can show in a more transparent way how we're allocating resources internally."•