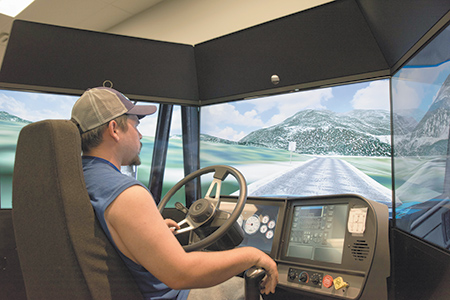 Economic conditions over the past year or so have created a bumpy ride for trucking companies, including Indianapolis-based Celadon Group Inc.
Celadon's profits are down, and so is its stock price—by nearly 70 percent since the spring of 2015. Industry-wide, freight volumes are sluggish. That means revenue per truck has fallen.
It also means the company is seeing hard times in its truck-leasing business, which it aggressively grew from 750 tractors in 2013 to 11,300 now. The slowdown means it's having a harder time finding leasing customers and is stuck with disposing off-lease used trucks at depressed prices.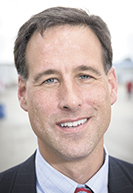 Will
"The last 12 months have been very, very challenging in the transport and freight market in general," said Paul Will, Celadon's chairman and CEO.
But the company isn't sitting still. It's seen growth in parts of its business, particularly Celadon Logistics Services Inc., which handles logistics and warehousing for customers.
Further, Celadon says it's buckled in for the long haul—the company, one of the nation's biggest trucking companies, says its size and diversification make it well-positioned to benefit when conditions improve.
"We're building a foundation for the future," Will said.
By nature, trucking is a cyclical industry. To some degree, its fortunes rise and fall with the economy. Trucks ship everything from pallets of bottled water to vehicle parts. When demand for these items goes up—or down—the trucking industry feels it.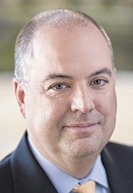 Costello
Even though the economy is not in recession, supply-chain inventories are higher than usual, said Bob Costello, chief economist at the American Trucking Associations, an industry trade group.
"Retailers are trying to figure out this whole online thing—how much inventory they need to hold and so on," Costello said.
And often they're deciding to be conservative about orders. This means trucking companies aren't moving as much freight.
In its recently filed annual report, Celadon described the fiscal year that ended June 30 as one marked by "industry overcapacity and sluggish freight volumes."
Revenue for the year was $1.1 billion, up from $901 million a year earlier. But profit slumped, falling from $37.2 million to $24.8 million.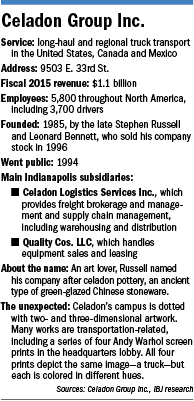 Better times ahead?
Costello said he sees a turnaround on the horizon, thanks to retailer orders for the holiday season.
"I do think we are near the bottom, if not at the bottom already," Costello said.
Trucking companies also have been reducing capacity—retiring older trucks and not replacing them—and that will help, too, Costello said.
"That will eventually pay dividends, but it's just not showing up right now," he said.
The outlook seems especially bright for Celadon Logistics Services Inc., whose revenue increased 72 percent, to $90.5 million, in the latest fiscal year.
Celadon Logistics provides a broad range of freight-management services. For instance, if a retailer needs a shipment but Celadon doesn't have a truck of its own available for the job, Celadon Logistics can find another trucking company to handle the shipment, keeping a cut of the shipping fees.
Celadon has about 6,000 employees, with 3,700 of them drivers and just more than 500 working for the fast-growing logistics division.
Earlier this year, the operation moved from Celadon's main campus on 33rd Street. It now occupies a former grocery store a few blocks south, on 30th Street.
A large part of that space is vacant, giving the operation room to grow as demand warrants.
"We've really ramped up over the last five years," said Jon Russell, Celadon Logistics' president and son of the company's cofounder, the late Stephen Russell.
The company also has seen success with its driver school, which has created a pipeline of new drivers for the company, mitigating the industry's longstanding shortage.
The school opened in 2013 down the road from Celadon's headquarters. Students can come to the school for four to six weeks to earn a commercial driver's license. Tuition, room and board are covered at no cost for students who commit to driving for Celadon for at least a year after graduation.
Celadon opened a second driving school in Laredo, Texas, in 2014. A third location is set to open by the end of this year in Richmond, Virginia.
Exploiting opportunities
The company also aims to further expand in what it calls "value-added" services—things above and beyond basic shipping.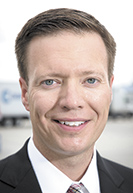 Meek
"I think the worst thing we could do as a company is just sit back and hope commodity freight gets better," said Eric Meek, Celadon's president and chief operating officer.
One such value-added service is refrigerated shipping—a specialty that Celadon got into in 2013.
Today, Will said, refrigerated shipments represent about 7 or 8 percent of Celadon's business. But he said they could get as high as 20 percent—spurred in part by a new U.S. Food and Drug Administration rule taking effect in 2017. The rule will make shippers responsible for certain food-safety measures, including keeping food at a controlled temperature during transit.
Branching into re-frigerated trucking isn't cheap. Refrigerated trailers cost about $65,000, which is more than double the roughly $25,000 for unrefrigerated trailers, Will said.
But the hefty cost actually could give Celadon a competitive edge, because smaller companies might lack the financial wherewithal to enter the market.
Celadon said the big trucking companies also are likely to benefit from other proposed or pending industry rules.
For example, by the end of 2017, all trucks must be outfitted with electronic logging devices that keep track of when they are in motion and for how long. Drivers will no longer be able to log their schedule with pen and paper.
That means even if a driver were inclined to fudge his record to skirt driver rest rules, he won't be able.
Costello said that truck fleets lose 4 to 6 percent of their productivity when they move to the electronic logging devices.
Celadon trucks already use these devices, so it won't have problems with compliance. But smaller companies or independent operators might not have the money or inclination to invest in the new equipment.•
Please enable JavaScript to view this content.