Carmel officials plan to spend more than $5 million to renovate Center Green—located between the Palladium and the James Building—to expand the public plaza and create an ice skating rink in winter months.
In his State of the City address scheduled for Tuesday afternoon, Mayor Jim Brainard announced plans for a Christkindle Market at the plaza during the holiday season where visitors can shop for crafts, eat and see entertainers.
The space is currently used during warmer months for a farmer's market.
"Many of you might have visited areas such as this in Chicago or New York City," Brainard said in a prepared text. "They become gathering places through the winter months and add so much vibrancy to a time of year with many hours of darkness."
Rundell Ernstberger Associates designed the proposed revamp and created the renderings Brainard showed during his speech. Carmel spokesman Dan McFeely said the city has not signed a final contract yet with Rundell but that construction on the plaza should be completed for the 2017 winter season.
The city will use $1.8 million from its 2016 infrastructure bond issues and $3.2 million in excess revenue from tax increment financing to pay for the project, McFeely said. The Carmel Redevelopment Commission must approve the funding. 
Brainard said in his speech that the city has events, festivals and other programming during the spring, summer and fall but is "not as robust" during the winter.
"We live in Indiana and enjoy all four seasons," he said, according to the text. "That, unfortunately for some, includes winter. Until now, we haven't provided a lot of winter weather activities or outside events. That, however, is about to change."
The speech to more than 600 business leaders occurred at a OneZone lunch that started at the Ritz Charles.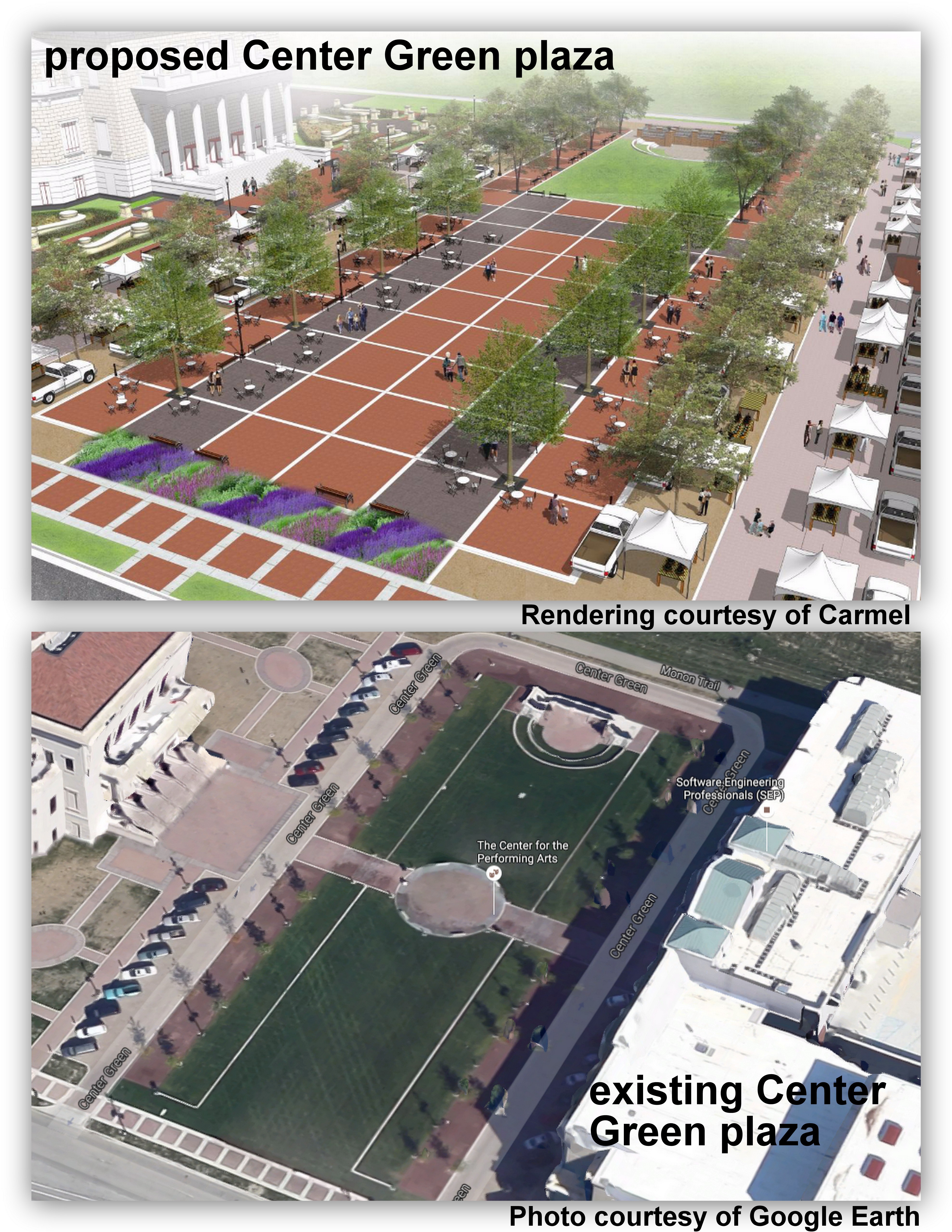 Please enable JavaScript to view this content.