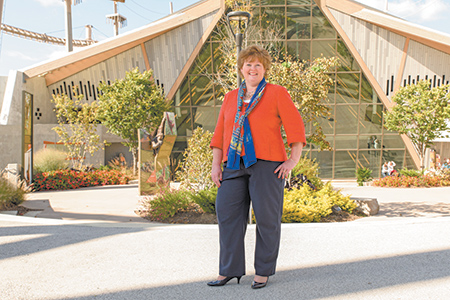 Vice President of Finance and Information Technology, Chief Financial Officer 
Indianapolis Zoological Society Inc.
In each of her seven years at the zoo, Madonna Wagner has guided the institution to an operating profit, balancing the ambitions of the global conservation organization with the practical needs of a facility that hosts 1.2 million visitors annually. She led the national charitable registration effort on behalf of the zoo, developed relationships with minority vendors, and managed the cash flow for extensive renovations, including the $24 million Simon Skjodt International Orangutan Center. The latest project: renovating the front entrance and building a 40,000-square-foot, open-sided pavilion that will help expand the season for the weather-dependent attraction.
Education: While in high school and college, Wagner worked at retailer The County Seat where, in addition to selling clothes, she balanced the cash registers and reported sales at the end of the day. "I loved the balancing and the reports," she said, "and I think that's where I got interested in numbers." She went on to earn a bachelor's in accounting from Ball State University.
The road: While most students after graduation struggle to pay student loans, Wagner worked for the company that collects on student loans, Education Financial Services. After seven years there, she moved to the Hoosier Lottery for eight years before joining the zoo.
Major company achievements during her tenure: While there are higher-profile changes at the zoo, Wagner prefers to point to changes behind the scenes, specifically the updating and adding of new features to its retirement plan, updating the staff bonus program and operating reserve policy, and launching a corporate MasterCard program.
Recent business challenge: Wagner points to the new U.S. Department of Labor overtime rule, under which exempt employees need to make a minimum salary of $47,476. "We have had to evaluate several positions and adjust labor budgets to meet this requirement," Wagner said.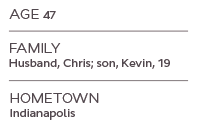 Keeping the doors open (and cages locked): "It surprises me even now that so many people don't realize that the zoo isn't supported by taxes. They see pricing that they think is pretty high but don't understand that 75 percent of the budget comes through the gate," including gift shop and concessions, education programs and memberships, Wagner said. "When they know that, they have a better appreciation for why pricing is what it is."
Playing favorites: "I really love our gibbons," Wagner said, when asked to name her favorite from the Indianapolis Zoo menagerie. "I have from the first day."
Beyond the office: Wagner served on the board of the National Association of Financial Professionals for seven years as secretary and treasurer and is an active member of her local PTA, having served as treasurer for the Southport High School Adult Athletic Booster Club.
Downtime: Reading and travel. "My husband and I just took our first trip to Ireland, and we can't wait to go back."•
Check out more CFO honorees..
Please enable JavaScript to view this content.