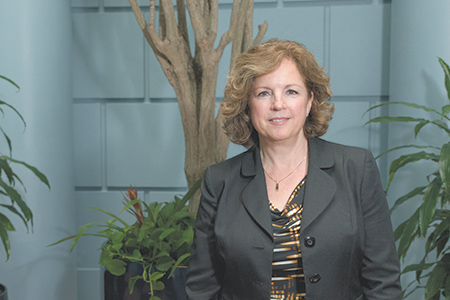 Chief Financial Officer 
St. Vincent
"In for-profit, you have shareholders. The focus here is a little bit different," said Cheryl Harmon of St. Vincent, one of the state's leading employers, with 20 health care facilities. "Our mission talks about serving the poor and vulnerable, making sure service is offered to all." Harmon has been credited with helping build the culture and vision of the organization, including forging new partnerships, improving revenue capture, and establishing a greater focus on growth and efficiency.
Education: Harmon's credentials include a bachelor's in health information management from the University of Wisconsin and an MBA from the University of Texas at Austin.
The road: "I had a unique career path," noted Harmon, who began her professional life not in accounting or finance but in the Healthcare Information Department at Milwaukee County Medical Complex. She was recruited to St. Mary's Health Network in Reno, Nevada, where her responsibilities increased as she completed her MBA. The headhunting continued and she was lured to Provena Health System in 2002 as a regional vice president and chief financial officer for the system's southern Illinois hospitals and later promoted to senior vice president of development for the region.  Porter Memorial Hospital came calling as it sought help with a turnaround. When it was acquired by Community Health Systems, she stayed, becoming CFO. She was recruited to St. Vincent in early 2015.
Major organization achievements during her tenure: While a relatively recent addition to the team, Harmon has created partnerships and joint ventures with key physician partners, improved scheduling and pre-registration processes to increase access for patients, and led a shift in culture among St. Vincent's financial team to "a more strategic and matrixed function rather than technical," she said. "This shift included organizational structure changes, driving clarity around responsibilities in the market, and development of transparency among ministries, which is driving a culture of accountability and partnership within our market to allow us to continue to serve our mission."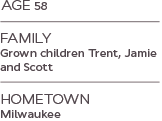 Recent business challenge: "We recently were faced with a go/no-go decision on a large software implementation," she said. "By pulling the stakeholders together and identifying the barriers to a successful implementation, we were able to identify action plans that all parties supported and, although we chose to delay 45 days, the actions put in place resulted in a successful conversion where all parties owned the process and the result."
Management style: "My leadership style has evolved with every team I've been with," Harmon said. "It's easy to set a vision and say, 'Let's all go,' but you don't gain traction unless you know where they are all coming from." She also said she's learning to be "a little more visionary—not just serving today but working on what will serve us in the future."
Beyond the office: A pet project of Harmon's is St. Vincent's Rural and Urban Access to Health. "Access to health care could mean getting food on the table. It can mean having shelter. It can mean transportation to and from health care. It could be helping with insurance or translation. … We set up a foundation fund and seeded it so that people can give and be recognized for it." She's also a board member for Carmel's Center for the Performing Arts.
Downtime: "I love to travel and explore other cultures." Italy is a favorite spot.•
Check out more CFO honorees..
Please enable JavaScript to view this content.