Jeremy Brilliant announced on Facebook that he leaving WTHR-TV Channel 13, where he's worked as a reporter for the past decade.
"It's time for a change," he said. "A new challenge and a new journey."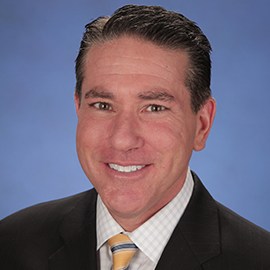 In fact, Brilliant said he's leaving journalism—although he didn't announce where he's heading.
Brilliant is a Columbus, Ohio, native who previously worked at WRTV and at stations in Louisville and Evansville. He came to WTHR in January 2007 and is the station's sunrise reporter.
In his Facebook post, Brilliant reflected on his time a reporter, interviewing "presidents and prime ministers, prisoners, terrorists, rock stars and racists."
"I've always tried to report honestly and fairly setting aside my personal bias," he wrote. "I once heard a soldier define integrity as: 'doing the right thing even when you know no one is looking.' I've thought of that often when putting together a story."