The Indiana Youth Group hopes to have a new—and much bigger—home in Indianapolis by the end of this year.
The not-for-profit for lesbian, gay, bisexual and transgender youth announced Tuesday that it has reached 70 percent of a $2.6 million capital campaign, that for the past six months had been kept private.
The $1.75 million in donations received to date have come from nearly 70 individuals, churches, corporations and other not-for-profits.
IYG hopes to receive the remaining $850,000 by April and start renovations in May or June. The group expects to move in by December.
The funding will go toward purchasing and renovating a vacant 15,000-square-foot building near Meridian Street and 38th Street. By using some of the early donations, IYG has already purchased the new building.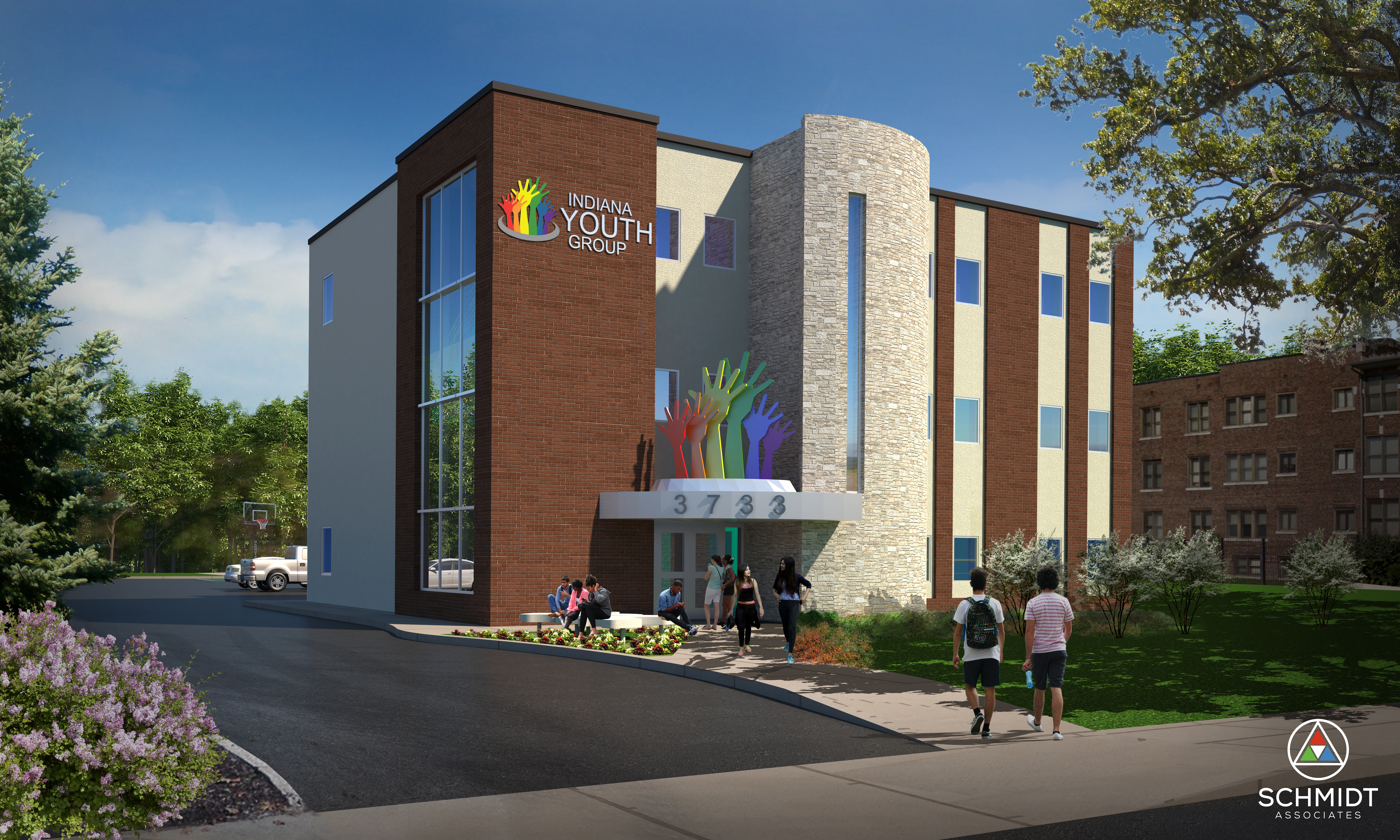 The campaign has a notable backer—Angie's List co-founder and former CEO Bill Oesterle is serving as the honorary co-chair of the campaign, along with Chris Paulsen, of Freedom Indiana.
"In a world where our LGBTQ neighbors do not have non-discrimination laws to protect them, it is more vital than ever that our youth have a safe place to thrive," Oesterle said in a written statement. "Our LGBTQ youth deserve to grow in a community that support who they are and helps them reach their potential as healthy adults."
The organization, which was founded in 1987 by two members of the LGBTQ community who noticed a spike in the number of LGBTQ youth calling a suicide hotline, has operated a 3,000-square-foot activity center in a house near 46th Street and Binford Boulevard since 1992.
The not-for-profit has seen an increase in program participation, which prompted the need for the new facility. In 2015, IYG saw almost 6,000 youth visits to the activity center. By 2018, IYG estimates it will be serving 245 youth per week, which would be almost double its current attendance.
To accommodate the growing demand, administrative staff moved out of the building last spring to provide additional space for programming. IYG has been renting office space near 46th Street and Keystone Avenue.The new facility will include a computer lab/education room, art space, activity and social group rooms, a large multipurpose room, small case-management rooms, a large kitchen, office space, training/conference room and six gender-neutral bathrooms.
Outdoor space at the new location will feature a picnic area, performance stage, grill, fire pit, activity area and fenced parking for 40 cars.
"Youth and staff will have the space they need to plan and participate in social and program activities more comfortably and efficiently," Mary Byrne, executive director of IYG, said in a written statement.
Please enable JavaScript to view this content.