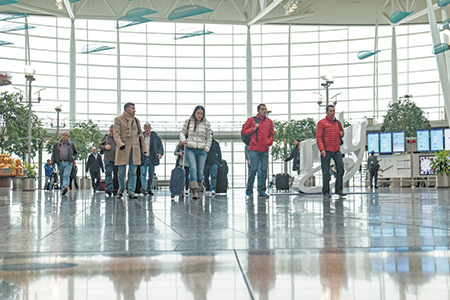 Indianapolis International Airport's passenger traffic took flight last year, nearly reaching an all-time record and outpacing industry averages.
In 2016, 4.24 million passengers boarded flights at the Indianapolis airport. That's within a whisper of the airport's all-time record of 4.26 million, set in 2005. It also represents 5.8 percent growth over 2015.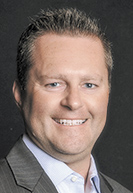 Wensveen
Industry observers say Indianapolis shouldn't expect to see a repeat performance this year, but they also say the airport has some notable strengths and growth opportunities.
Indianapolis' 2016 passenger growth was "pretty substantial," said John Wensveen, a professor at Purdue University's School of Aviation and Transportation Technology. "It's higher than most of the airports in the U.S."
In comparison, Wensveen said, U.S. airports last year saw boardings increase an average of 2.8 percent.
Fueling Indianapolis International's growth was "a combination of a bunch of things," said Mario Rodriguez, executive director of the Indianapolis Airport Authority.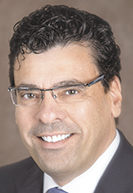 Rodriguez
He said it's helped that the airport has stepped up its air service marketing campaign over the last years. But the biggest factor, Rodriguez said, is entirely outside the airport's control.
"What's actually underpinning it, is the economy is doing fantastic in Indiana," he said.
Here's how air-service marketing works: The airport identifies cities it would like to serve and researches expected passenger demand. It then talks with community partners, such as the visitor's bureau or chamber of commerce, and tries to persuade airlines to add those flights.
For instance, the airport might tell the airline about local Indianapolis employers whose workers take regular business flights to a certain city. The entire process can take years to show results.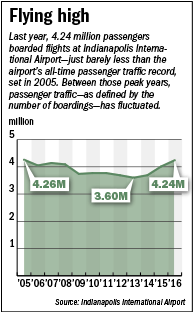 A stronger economy overall, Rodriguez said, gives the airport more to pitch.
"We sell Indianapolis and the region [to airlines]. We can't sell it if there's nothing to sell," he said.
Airport officials say past successes securing new routes helped pump up the 2016 passenger counts.
For example, Vacation Express added seasonal service to Punta Cana, Dominican Republic, in February. Frontier Airlines added three-times-a-week flights to Philadelphia. Allegiant Air added service to Savannah/Hilton Head International Airport in April; and twice-weekly flights to Jacksonville, Florida, in June.
In recent months, the airport's arm-twisting has yielded additional successes.
For example, Alaska Airlines will enter the Indianapolis market in May with direct flights to Seattle, a new market here. And this summer, Southwest Airlines will begin offering seasonal flights to San Diego from June 4 to Aug. 14.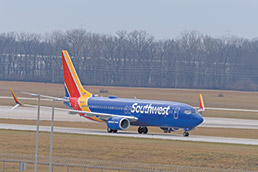 Officials say Indiana's strong economy and increased marketing are among the reasons the Indianapolis International Airport served so many more passengers in 2016.
(IBJ photo/Eric Learned)
In both cases, the airport was able to convince airlines those routes would sell, partly based on the strength of Indianapolis' tech economy. "If no one's going to Seattle, you're not going to get a Seattle flight—no matter how many people want Seattle," Rodriguez said.
He added: "As the economic conditions become better or worse, they're completely reflected in the airline industry."
It's that larger cycle that leads observers to predict a slowdown ahead for aviation.
"It seems like last year was kind of a year when everything came together. This year, it'll flatten out," said Seth Kaplan, managing partner of Airline Weekly, an aviation industry publication.
Low fuel prices were a big reason aviation did well in 2016, Kaplan said.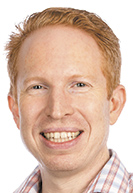 Kaplan
When fuel prices are low, Kaplan said, it's easier for airlines to operate profitably and they're more likely to take chances on adding flights or new destinations.
But when prices go up, as they're forecast to this year, airlines get more conservative.
Fuel, labor and maintenance represent airlines' biggest costs, Wensveen said.
"The industry has gone through a pretty good time the last few years. We've been on a pretty good ride, but we're entering a new phase," he said.
The expanded air service at Indianapolis in 2016 resulted in 452,000 additional seats on commercial flights, Airline Weekly's Kaplan said, citing a proprietary database from Diio LLC. That translates into a 9 percent increase over 2015—more than double the national average of 4.3 percent.
More than half of those additional Indianapolis seats—261,000—were added by Southwest Airlines, Kaplan said.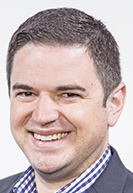 Landson
Of the six airlines that serve the vast majority of Indianapolis passengers, Southwest has by far the largest market share, at 32.6 percent. Southwest spokesman Dan Landson said Indianapolis has been a strong market for the airline.
"We're really excited, really thrilled with the performance," Landson said.
In July 2015, Southwest had 35 daily departures from Indianapolis, he said. That number now stands at 39, with two additional seasonal flights during peak season.
Southwest has fared well in Indianapolis even though it must compete with not only the major carriers—Delta, American and United—but also with the ultra-low-cost carriers Frontier and Allegiant, Landson said.
"It's not a place where one airline dominates," he said. "It's a place where airlines really are going to compete for your business."
Industry observers say the competition keeps fares lower than at a hub airport dominated by one carrier. The lower fares also help attract passengers. Hub airports also live with the danger of losing their hub status during industry upheaval, as has happened in Cincinnati, Cleveland, Memphis and Pittsburgh, Kaplan said.
Indianapolis hasn't experienced that upheaval but also hasn't experienced the dramatic growth some airports have enjoyed.
Based on Federal Aviation Administration reports on passenger boardings, Indianapolis was the 48th-busiest of 544 U.S. airports in 2015. It held that same rank in 2013 and 2014.
Last year's passenger traffic represents a record for the $1 billion H. Weir Cook Terminal, which opened in 2008—just as the financial crisis drove down airport passenger traffic.
Today, even with passenger counts on the upswing, it has ample room for growth, Rodriguez said.
"It can accommodate us for a very, very long time," he said.•
Please enable JavaScript to view this content.