Chief Investment Officer
Indiana Public Retirement System
Recognized as one of 14 "Rising Stars of Public Funds" by Institutional Investor News, Davis is responsible for a $30 billion pension plan for state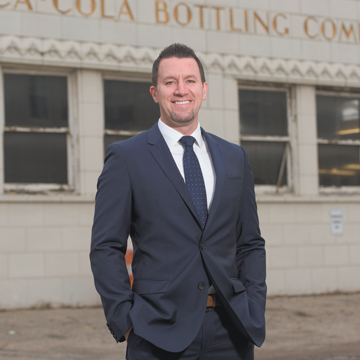 employees, teachers, police and firefighters.
Age: 33
Birthplace/hometown: Indianapolis
Family: wife, Marlena; son, Gavin, 5
Education: A self-labeled numbers geek from an early age—he founded a Wall Street Warriors club at Warren Central High School—Davis earned a degree in finance and accounting from Indiana University's Kelley School of Business.
Years with agency: 6
Getting here: After graduating, Davis started as a financial analyst at Motorola in Chicago but quickly moved back home to join the Indiana Finance Authority. Hired on as an analyst, he later became the state's director of debt management, including the financing of Lucas Oil Stadium and the Indiana Convention Center. "I feel great about how we ended up on those projects with finance costs extremely low," Davis said. "And it's reflected in the state's AAA rating." Next stop: the Indiana Public Retirement System, where he has held positions of director of public equity, deputy chief investment officer, and now, chief investment officer.
Major achievements during his tenure: The merger of the investment portfolios for the Public Employees Retirement Fund and Teachers Retirement Fund in 2011 and the $370 million in fee savings for members.
Transitional professional moment: "When Ryan Kitchell and Jenni Alvey hired me at the Indiana Finance Authority," Davis said. "My wife and I were looking for a way to move closer to family back in Indiana, and I was hoping to land a job involved in capital markets."
Family finances: With family members in the retirement plan—including his grandmother, who was a school cafeteria worker and front-desk assistant—Davis said Thanksgiving and Christmas "feel like another board meeting. [Relatives] don't say, 'Hi.' Instead, they say, 'Are you making money?'"
Favorite place in central Indiana: "Turn 1 at the Indianapolis Motor Speedway as the green flag waves each May."•
Please enable JavaScript to view this content.