Senior Scientist
Indiana Biosciences Research Institute
A rising-star diabetes researcher, Mastracci was recruited as the Indiana Biosciences Research Institute's first independent investigator.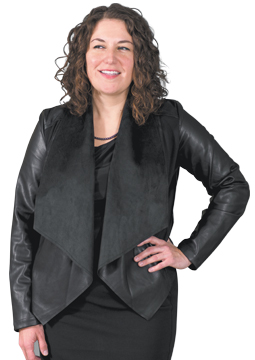 Age: 39
Birthplace/hometown: Thorold, Ontario
Family: single
Education: bachelor's in molecular biology and genetics, University of Guelph; doctorate in cancer genetics, University of Toronto
Years with organization: nearly 1
Getting here: "If I could have stayed in Canada, I would have," Mastracci said. "But I decided not to limit myself geographically." After a post-doctoral fellowship at Columbia University, she became assistant research professor at the Indiana University School of Medicine. "What I saw was the potential for a great place to do research. I was not disappointed, which is why I stayed."
The research: Mastracci's focus is on finding new treatments for diabetes, specifically on understanding how pathways that direct protein synthesis drive the development and differentiation of the hormone-producing cells in the pancreas. The goal: the regeneration of insulin-producing beta cells.
Transitional professional moments: Being awarded a Career Development Award by the Juvenile Diabetes Research Foundation, which recognizes promising early career scientists. "Many of these people are now influential scientists, leading prominent diabetes research programs that are paving the way for our next breakthroughs."
Major achievements during her tenure: In her short time at the institute, it has received a $1 million grant from Cook Medical and recruited leading researchers. She said research institutions face a chicken-or-egg situation when it comes to growth. "You do need funding to attract talent and when you attract talent, the funding finds you."
Givebacks: Mastracci said she would not be where she is today without access to education and strong advocates for the promotion of women in science. "As a result, I happily donate my time to further these areas." She sits on the Women's Advisory Council at the Indiana University School of Medicine and has spent nearly a decade as a member of the Philanthropic Educational Organization, which promotes opportunities for women. "No one should ever be denied the education they want," she said.
Hobby: Running. "I find it to be such a peaceful activity. It lets me enjoy the world around me or catch up with friends … or brainstorm solutions to scientific puzzles."•
Please enable JavaScript to view this content.