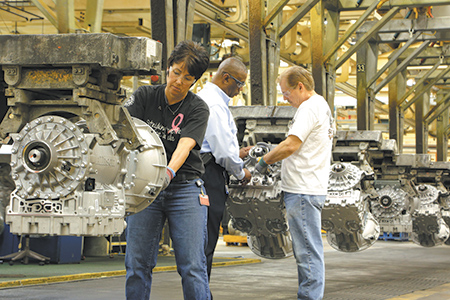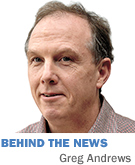 Activists have wreaked havoc across corporate America in recent years—often turning nasty and bashing management in a quest to force change and drive up the stock price of companies they target.
There's one sure way for management teams to keep those activists under control: Help them make a tidy profit, while deploying formidable diplomacy skills along the way.
Such has been the course so far at Indianapolis-based Allison Transmission Holdings Inc., which in recent years has been swarmed by three activists—San Francisco-based ValueAct Capital, New Jersey-based Ashe Capital Management and Chicago-based Longview Asset Management. The three as of last spring owned 22 percent of the company.
But now ValueAct is quietly parting ways, no doubt with a spring in its step—given the appreciation in the shares during the span it owned them. ValueAct by late 2013 had scarfed up 10 percent of the stock, paying an average of $17.50 a share. The investment firm, which built its stake to 11 percent before scaling back holdings late last year, sold the final 6 percent back to the company this month for $363 million—or $34.50 per share, roughly the market price at the time.
There were some ups and downs during that span, but the overall run was wildly profitable. ValueAct plowed in $345 million to buy its shares and walked away with $622 million, not including dividends.
Analysts attribute the sweet return in part to the impressive leadership skills of CEO Lawrence Dewey, who has managed to boost Allison's profit despite challenging market conditions.
The company in 2016 saw softening demand in North America, by far its most important market, where it is the dominant manufacturer of commercial automatic transmissions. Spotty global growth, meanwhile, hurt its overseas ambitions.
Sales for the year slipped 7.3 percent, to $1.84 billion. Even so, profit climbed 17.9 percent, to $214.9 million.
Better yet, the growth outlook is improving, Dewey said on a conference call with analysts this month. Citing recent reports on truck orders, he said, "All of those would suggest wind at our back rather than wind on our face."
It's all added up to a stellar run for Allison shares. Since slipping below $23 last February, the stock has climbed steadily higher and now fetches about $38.
But Allison didn't rely on just stock performance to keep the activists from turning into rabble-rousers. It's treated the interlopers with respect—and a healthy dose of caution.
For example, in December 2014 it promised a board seat to ValueAct as part of a "cooperation agreement" under which ValueAct agreed not to boost its stake beyond 12 percent and made a long list of other commitments that essentially forced it to play nice. Those included agreeing not to launch a proxy contest against the company, not to push a merger or sale, and not to try to remove any board member.
Now, as part of Allison's share-buyback agreement with ValueAct, the ValueAct representative, Gregory Spivy, is leaving the board.
Meanwhile, Allison announced he'll be succeeded by Ashe Capital's William Harker. That will leave the 11-member board with two activist representatives—Harker, plus Longview CEO James Star, who joined the board in May.
In a press release announcing Spivy's impending departure and Harker's arrival, Dewey said: "We value our stockholders' input and look forward to working closely with Mr. Harker and Ashe Capital, maintaining meaningful stockholder representation on our board."
Allison's board and management has seemed genuinely open to activists' ideas. For example, last March the company rolled out a series of what it termed "corporate governance enhancements." One will put the entire board up for election annually, wiping out staggered terms, an arrangement governance experts and activists say can entrench ineffective management.
Further, in November the board rolled out a $1 billion share-buyback program. Such programs often are popular with activists, since they reduce the number of shares outstanding and leave remaining holders with a bigger slice of the ownership pie. In fact, Allison specified in its release that it launched the program after consulting with Ashe, ValueAct and Longview on "capital allocation."
But such cooperation has its limits, as Allison demonstrated when it invited Ashe Capital's Harker onto the board. In return for the board seat, Ashe agreed to the same sorts of restrictions Allison placed on ValueAct, including that the company could not increase its ownership beyond 7.5 percent.•
Please enable JavaScript to view this content.