Working for Simon Brand Ventures, the strategic marketing division of Simon Property Group, Karen Corsaro had a high-flying career. She created the company's business unit, developed "Simon" as the first national shopping center brand, and negotiated partnerships with companies that included Visa, Ford and Pepsi. But by 2000, she'd had it with flying.

"My children were of an age that it was important that I wasn't on an airplane four to five days a week," she said. "My husband owns his own company as well, and that gave us the kind of flexibility we needed in our careers."

So, after 17 years with Simon, she started The Corsaro Group. Over this second 17-year stretch, she has been consulting with and investing in businesses in high-growth companies in the technology, retail, food and hospitality sectors.

She initially worked more on the consulting side, but gradually she's spent more and more time on investments. And now, Corsaro said, she spends most of her time managing the investments she's made while still working in an advisory manner with the businesses she invested in.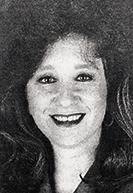 Corsaro
"I stay pretty active," she said. "I do quite a bit of mentoring and advising, and I still work with some local not-for-profits from time to time. I think when you've been around this long and you know as many people as I do, you tend to get involved in a lot of things," she said.

"I would say I spend my time in a pretty diverse manner, but also stay flexible to deal with family commitments."•

—Marc D. Allan


Check out more 2017 Forty Under 40 honorees..