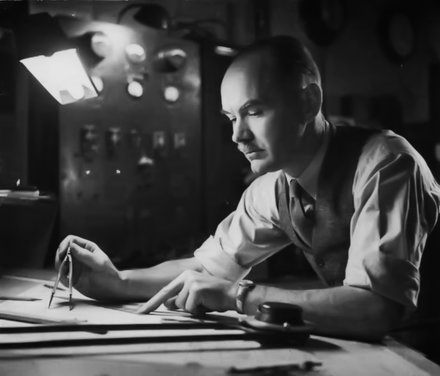 With a $5 million donation, the University of Indianapolis on Tuesday announced plans to launch a school of engineering named after the late Indiana inventor Robert B. Annis.
The new R.B. Annis School of Engineering, inside University of Indianapolis' Shaheen College of Arts and Sciences, "will advance the university's strategy to address Indiana's increasing demand for skilled engineers and STEM-related (science, technology, engineering and mathematics) professions," according to the university. The launch is expected this fall.
The $5 million gift comes from the R.B. Annis Educational Foundation in honor of its namesake. Annis, who lived from 1907 to 1999, was founder of the R.B. Annis Co. in 1928. The company, based in Greencastle and now called R.B. Annis Instruments, says on its website that it builds "precision demagnetizing and testing equipment" and that the company grew from the "creative spirit" of Annis.
Through the new school, University of Indianapolis will offer specialized study in computer science, industrial and systems engineering, software engineering and mechanical engineering.
"Mr. Annis understood well the power of interconnectedness and discovery," University President Robert Manuel said in a written statement. "This gift will fuel the university's role in preparing generations of engineers who are critical thinkers and innovators, creatively engaged in contributing to our quality of life through an interdisciplinary, human-centered curriculum.
"We're thankful to be able to connect the legacy of Mr. Annis and his commitment to scientific exploration with our engineering students while filling a significant need in our local and statewide economies," Manuel said.
Dan Yates, a trustee of the R.B. Annis Educational Foundation, said in a statement: "Bob Annis was an extraordinary man, mentor and friend, and it is a distinct privilege to assure his legacy for generations to come at the University of Indianapolis, an institution he was closely connected to through his many years of mentoring students in the sciences."
Please enable JavaScript to view this content.