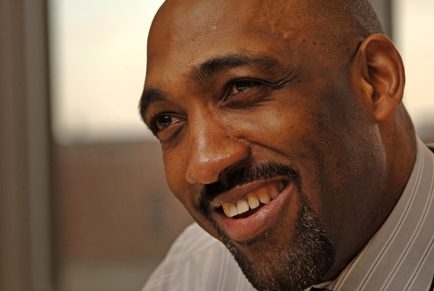 Derica Rice, Eli Lilly and Co.'s chief financial officer since 2006 and one of the most powerful black executives in corporate America, will leave the company in December, the Indianapolis-based drugmaker announced Thursday morning.
The company described Rice's departure as a retirement, though he is only 52. 
Rice had been widely considered to be a leading candidate to succeed CEO John Lechleiter, but that position went to fellow Lilly executive Dave Ricks when Lechleiter retired last year.
Ricks has since reorganized senior management, and several other executives have left the company in recent months, including vice presidents Bart Peterson and Alex Azar.
"On behalf of our shareholders, our board, our executive team and the company, I want to thank Derica for his leadership as our CFO over the past 11 years," Ricks said in a statement. "Derica has been a core part of Lilly's turnaround, our innovation strategy and our consistent ability to set and then meet targets and commitments."
The company said it is considering internal and external candidates to succeed Rice.
Rice was Lilly's top connection to banks and Wall Street, and helped the company navigate its so-called Y-Z period, when it weathered a string of parent expirations and raced to bring new drugs to market to boost revenue.
In 2009, Rice was selected as one of the Most Powerful Executives in Corporate America by Black Enterprise magazine. He was also picked as one of Diversity MBA magazine's "Top 100 Under 50 Executives."
After receiving his MBA from Indiana University, Rice joined Eli Lilly in 1990 as an international treasury associate.
A series of Lilly jobs followed, including sales representative, global planning manager for pharmaceuticals, and chief financial officer for Lilly Canada. He crossed the ocean as executive director and chief financial officer for European operations, became general manager of Lilly United Kingdom and Republic of Ireland, then rose to CFO of the overall company in 2006.
"It's been a true calling to work at Lilly, helping people live longer, healthier lives," Rice said in a statement. "I can't think of a more noble pursuit than that. It's been a wonderful ride and I'm grateful for the opportunity."
Please enable JavaScript to view this content.