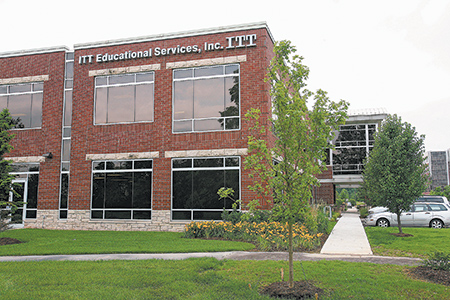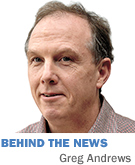 When veteran hospital executive Sam Odle joined the board of ITT Educational Services Inc. in 2006, it looked like a good gig. The for-profit education company was riding high, with a stock market value topping $2 billion.
Today, Odle, a former president of Methodist Hospital who's now a senior policy adviser at Bose Public Affairs Group, surely wishes he'd never taken the appointment. It's bad enough that the 8,000-employee company collapsed and went out of business last fall. But now the bankruptcy trustee charged with scraping together a recovery for creditors—who collectively have billions of dollars in claims—has Odle and his six fellow non-employee directors squarely in her sights.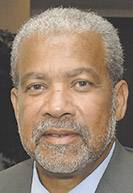 Odle
Recent bankruptcy filings reveal that Trustee Deborah Caruso has sent demand letters to the directors alleging that they are liable for more than $50 million in damages, essentially for standing idly by as CEO Kevin Modany and other top brass drove the company off a cliff. Caruso says that if the directors don't pay up, she'll sue.
"You, as former directors of ITT, failed to take adequate actions to replace senior ITT leadership or to explore whether such action could have satisfied—or otherwise been beneficial in negotiations" with the U.S. Department of Education and ITT's accrediting agency, Caruso said in a May letter to directors.
"Such actions could have prevented ITT's collapse, or, at a minimum, allowed ITT to explore meaningful strategic alternatives and preserve substantially more value for all stakeholders. By failing to act, you breached your fiduciary duty and other duties to ITT, to the detriment of the bankrupt estate and all stakeholders."
The effort appears primarily aimed at extracting hefty payments from ITT's directors-and-officers liability insurance coverage. But it's possible directors' personal assets could be at risk, since Caruso's claims exceed the $40 million in coverage provided under the policies.
Odle, the only non-employee director who lives in Indiana, had the additional title of presiding director, meaning he led board meetings that excluded company management. In an email, he declined to comment. James Moloy, a Bose McKinney & Evans partner representing the former directors, also declined to comment.
ITT abruptly shut down on Sept. 6, 2016, driven under by federal sanctions, including a prohibition against providing financial aid to new students. The government said it tightened the screws because it had "significant concerns about ITT's administrative capacity, organizational integrity, financial viability and ability to serve students."
In short, ITT was under unprecedented scrutiny over whether its expensive diplomas (a two-year associate's degree ran some $45,000) were leaving students awash in debt while failing to properly prepare them for gainful employment.
In her demand letters, Caruso is incredulous that the board let Modany remain at the helm even as lawsuits piled up accusing top brass of improprieties. In 2015, for instance, the Consumer Financial Protection Bureau and the Securities and Exchange Commission filed fraud lawsuits against Modany and then-Chief Financial Officer Daniel Fitzpatrick alleging, among other things, that they used deception to hide from investors the extent to which the company's financial condition was eroding.
In fact, Modany in 2014 had said he would be stepping down in February 2015, but he didn't do so. She faults the board for "not holding him to his promise" and then even negotiating for him to receive a hefty severance package in the event they eventually parted ways.
"Throughout this time, there was ample precedent for replacing Mr. Modany and/or other senior executives," Caruso said in one of her letters. "Such decisions are exceedingly common in distressed scenarios and were readily apparent even within the for-profit education industry."
In fact, during that span, some of ITT's biggest rivals—all of which were under pressure because of increased scrutiny of the for-profit education sector by the Obama administration—replaced their CEOs, including DeVry Education Group, Education Management and Kaplan Higher Education.
Caruso, who could not be reached, has indicated she also is considering suing ITT officers, but has not yet done so.
In March, she sued seven credit unions that extended loans to ITT students under a controversial program launched in 2009 that was aimed at filling the gap between what students received in federal student loans and grants and the actual cost of tuition.
One of those defendants is Indianapolis-based Elements Financial, which was known as the Eli Lilly Federal Credit Union until its 2015 rebranding.
The student-loan bet turned into a nightmare for Elements, which ended up taking a $26 million loss allowance—70 percent of the loans it extended—a move that caused a $14 million annual loss.
Caruso's suit promises to escalate the pain. She contends the credit unions received tens of millions of dollars in "fraudulent transfers" that must be repaid and that they owe tens of millions of dollars in additional damages for aiding and abetting fraud and breaches of fiduciary duty by Modany and Fitzpatrick.•
Please enable JavaScript to view this content.