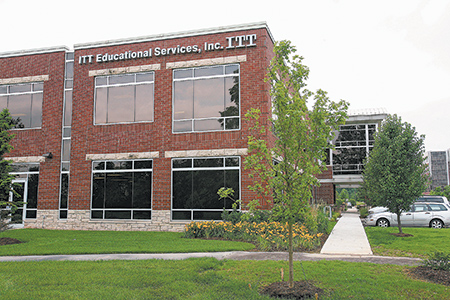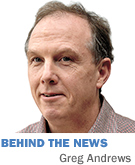 As tragic and sad as it was when HHGregg Inc. and Marsh Supermarkets LLC went out of business, the process of winding down those local businesses was relatively straightforward. Just unload merchandise at steep discounts then lock the doors.
Not so for Carmel-based ITT Educational Services Inc.—the big for-profit education company that shuttered its 130 campuses and fired its 8,000 workers last fall. In digital and hard-copy form, the company controlled a massive trove of records—many of them academic transcripts and other student records that will need to live on for decades.
In the company's Chapter 7 liquidation case, emotions are running high over the fate of those records—so much so that bankruptcy trustee Deborah Caruso felt compelled this month to vehemently deny suggestions by parties in the case that they were headed for the trash bin.
"The trustee feels it necessary to address some of the objectors' false caricatures of her as some uncaring monster with a blow torch in hand waiting to incinerate student records," she wrote.
Those charges could not be further from the truth, Caruso said, adding that she has taken "great pains to preserve the student records from possible destruction from the negligent or intentional acts of … landlords, former employees or others, including by digitizing records to the extent feasible and cost-effective."
Talk about a paper-intensive case. Since last fall, ITT and a vendor it hired have gathered more than 66,000 boxes of documents, which are stored at a warehouse at 2002 S. East St. The company also has made student records since 2001 available through the online portal Parchment, though bankruptcy attorneys say some documents might be missing.
The records tiff began in February, when Caruso filed a motion to establish protocols and procedures for maintaining the student records. Education officials from a dozen states ultimately filed objections in which they underscored the importance of ensuring students can continue to access their academic records. Students often need such information to pursue additional schooling, apply for jobs and for other purposes.
But that's not the real issue, Caruso asserts, "since there is no real dispute that the student records should be preserved for the benefit of ITT's former students. The only issue is who should pay for it, with the objectors claiming that the debtors' estates should bear 100% of such costs and pay them on a priority basis ahead of all other creditors."
The burden actually should fall on the states, according to Caruso, who asserts that statutes the states claim put ITT on the hook don't apply for a variety of reasons.
For example, she argued that those laws are applicable only to officers and directors of educational institutions or the institutions themselves. Caruso said they clearly should not apply to her, as the trustee liquidating ITT, since she falls into neither category.
This isn't the first time a high-stakes dispute over maintaining records has broken out in the case. On May 22, Caruso sued Microsoft Corp., which operates the cloud-based email service Office 365 used by ITT.
She jumped into action after ITT was notified that old emails would be expunged if it allowed its current Microsoft contract to expire on May 31. According to Microsoft, to avoid that potential outcome, ITT needed to renew its agreement and pay $2.5 million.
In the lawsuit, Caruso sought an order blocking destruction of employee, faculty and administrator emails, which she says she needs in order to resolve lawsuits brought by regulatory agencies and to press ahead with lawsuits she is contemplating against ITT officers and directors, as well as other parties. She said any loss of the electronic data "threatens the success" of those cases.
ITT and Microsoft are still tangling in court, though Microsoft has agreed not to destroy the data before Aug. 30, giving the parties time to work out a resolution.•
Please enable JavaScript to view this content.