Intimate concert presenter The Cabaret—which has hopscotched from the Connoisseur Room to the Columbia Club to, most recently, Indiana Landmarks Center—will have a permanent home in a building owned by Buckingham Cos.
The Cabaret will lease from Buckingham a portion of the Metzger Building, the former Rollerland skating rink at 924 N. Pennsylvania St. that houses the Arts Council of Indianapolis and Gallery 924. The renovations, expected to begin in August, have a price tag of approximately $1.2 million, with lead gifts already provided by Glick Philanthropies, Lilly Endowment Inc. and the Christel DeHaan Family Foundation.
The Cabaret Artistic Director and CEO Shannon Forsell said the facility, which comes with free parking, will offer greater flexibility than previous rented locations, allowing for expansion of both artistic and educational programming.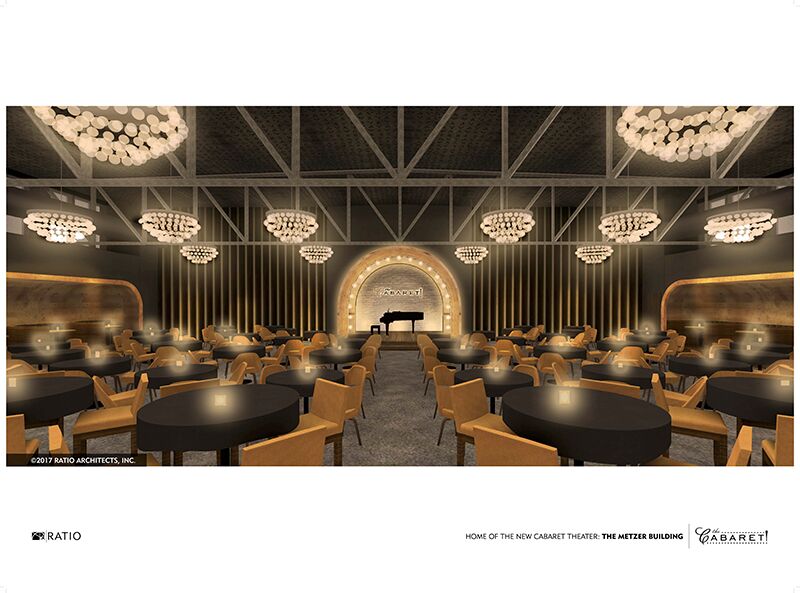 "A permanent home," she said, "will be transformative for the organization."
Renderings from Ratio architects show a chandelier-bedecked space with a bandshell stage. A marquee will be mounted above a common entrance shared with the Arts Council. The space The Cabaret is leasing has been unoccupied in recent years.
"The Arts Council board voted unanimously to 'throw open the doors' to The Cabaret," said Arts Council President and CEO Dave Lawrence. "The possibilities are seemingly endless for the many ways we can work together."
The Cabaret's fall series—including concerts by "Hamilton" lead Mandy Gonzalez and "Glee" star Jane Lynch—will continue at Indiana Landmarks Center. Plans are for the staff to move into the building by the end of the year with the venue open for performances in early 2018.
Please enable JavaScript to view this content.