CTO
MS Cos.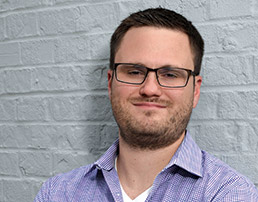 (IBJ photo/Eric Learned)
MAJOR COMPANY ACHIEVEMENTS DURING TENURE
MS Cos. offers cloud-based solutions and provides an on-demand workforce to 600 industrial customers, including car manufacturers Honda and Hyundai. Gray led the development and implementation of proprietary technology, creating an emphasis on more robust Salesforce processes using an integrated suite of efficiency-boosting applications. In just three months, he built an entirely new, cloud-based solution on top of MS Cos.' existing Salesforce platform. "Implementation of the finished product allowed for us to replace paper tracking with this desktop-, mobile- and tablet-friendly system for time entry and billing processes, eliminating more than 400 hours of administrative work, and allowing staff more time to focus on other initiatives."
RECENT TECH PROBLEM SOLVED
"Our success with email communication was not performing at a high level," Gray said. Solution: Develop a mobile application to improve two-way communication. "We had already developed an applicant tracking system and human resource information system on Salesforce, so we had a solid data model to fuel the app. We developed the app for web, iOS and Android with a common Salesforce back end."
CHALLENGE FACED ONLY TECH PEOPLE WOULD UNDERSTAND
Building an easy way for a recruiter to search for and digitally contact applicants. "We decided to build a custom user interface, starting with a macro-level list of all active job locations. We used the third-party service's geocoding to query this data, then added job-location criteria that specified what attributes were desired in an applicant for a specific location. We implemented an integration to a communication service that would allow us to send mass email, SMS and push notifications… . It delivered a solution to the end-user that only required a few clicks while providing in-depth analytics throughout the process."
FIRST COMPUTER
His father's Pentium. "I occasionally would play Minesweeper or Solitaire, but my favorite thing to do was customize the color schemes."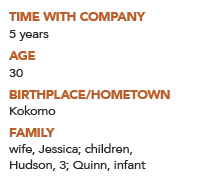 EDUCATION
Gray has a bachelor's in computer science from Anderson University.
THE ROAD
After an IT internship at Interactive Intelligence, Gray was offered a job as a software engineer. Internal shifts within the IT department led him into a lead position on the development of several internal tools and applications. In 2012, he joined MS as director of application development. Within two years, he became CTO.
MENTOR/INSPIRATION
His parents. "My dad is an engineer, and I got my passion for figuring out how things work from him. My mom is the most competitive person I know, and I got my desire to win from her."
GO-TO WEBSITES
Google, Amazon, ESPN, Reddit, GitHub
FAVORITE GADGET
"My popcorn maker. It's simple, but it's the perfect design and an example of how we should be building tech."
MY JOB WOULD BE EASIER IF …
"I didn't get distracted with all the opportunity there is to do something awesome with technology."
Check out more CTO honorees.
Please enable JavaScript to view this content.