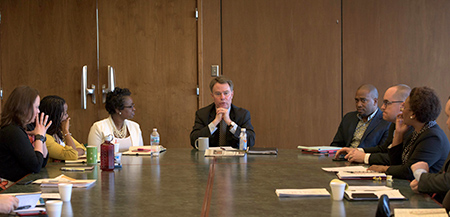 In crafting next year's city budget, Mayor Joe Hogsett is weighing investing in basics like funding police officers and road construction against the cold reality that Indianapolis has for years been spending more cash than it's taking in.
Hogsett, nearly halfway through his four-year term, will present a roughly $1.1 billion budget plan to the Indianapolis City-County Council on Aug. 14 that is expected to largely follow last year's playbook—and that includes reducing the deficit.
The current budget halved what the administration estimated at the time was a $50 million structural deficit to about $24 million by holding the line on spending in most areas and cutting some administrative expenses. 
But whether his team can present a plan that entirely eliminates the structural deficit—a years-long nagging problem—is another question.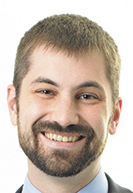 Cook
"That was the main directive from the mayor," said Chief of Staff Thomas Cook. "As quickly as possible and as responsibly as possible, close that structural budget deficit so we can honestly say to taxpayers we're spending what we take in."
Observers are eager—if not skeptical—to see whether the administration can do it.
"If it doesn't happen, nobody is going to think that's a failure," said Council Chief Financial Officer Bart Brown. "The fact that we're getting closer to closing the gap is great by itself. It will be interesting to see how they did."
Indianapolis has been running a structural deficit most years since at least 2008, which city leaders have attributed to the impact of the Great Recession and state caps on property tax revenue. However, the city has for years made up for the revenue shortfalls by spending down other account balances and rainy day funds and receiving one-time infusions of cash for essentially selling city assets, including the privatization of the city's water infrastructure and parking meters.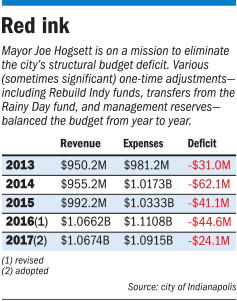 Hogsett, who was elected in 2015 and took office the following January, early on made deficit reduction one of his main priorities. That's in part because the city was running out of assets to sell.
"Mayor Ballad found a number of creative ways to make that situation not be a crisis," Cook said. When Hogsett took office, "there were early signs that the structural deficit problem was not getting better and in some respects getting worse."
For instance, the administration has been worried that its general obligation debt could be downgraded by credit agencies, who had previously warned about continued draws on reserves.
Cook said the mayor plans to talk at the City-County Council meeting about the importance of bipartisanship in righting the city's fiscal ship.
"This isn't a Republican or Democratic deficit," Cook said. "This is a city problem."
The council, currently controlled by Democrats, is ultimately in charge of approving spending for the city—and it has to submit a budget to the state by November.
Last year, it largely followed the mayor's spending plan without much revision or debate. It is unclear whether that approach will continue.
Hogsett's austere approach is expected to continue in the budget again this year, but the administration and council also want to see increases in strategic areas such as infrastructure investment and public safety. And some want to raise salaries for low-paid public employees.
The infrastructure improvements are possible in part because the city never spent $39 million returned from the state last year in county option income tax revenue that is supposed to be spent on road funding or put in a rainy day fund. And the city is expected to get millions in new local road revenue as the result of increased gas taxes imposed earlier this year by the Indiana General Assembly.
As part of his budget presentation, Hogsett is expected to release an updated version of the city's $50 million annual infrastructure and road funding package he announced last year, Cook said, likely using those two newer sources of revenue.
"There's an expectation we'll be making investments in the public safety area," Cook added.
Higher pay
Council Minority Leader Mike McQuillen said his "number one hope" for the budget is additional spending on expanded police-recruit classes.
"We're at a point where lots and lots of our current IMPD officers are retiring," McQuillen said. "We're playing catchup. I'm hoping to see funding to add even more police officers to offset the loss from retirements."
And Council President Maggie Lewis has been pushing the mayor to include in the budget her proposal to raise the minimum wages of some city and county workers to $13 per hour. That plan is up for a vote at the meeting.
There's been some tension between the Mayor's Office and Lewis about this proposal. Lewis has maintained that it's affordable enough to include in the budget.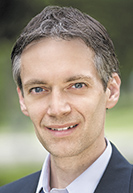 Miller
But Hogsett said in May that, "while I appreciate and share concerns about the current compensation afforded to public employees, we owe it to Indianapolis taxpayers to show them a balanced budget before we tackle this important issue." 
Cook said that, in the context of the budget, "We're still talking about what the logistics of that should look like and how that fits into a budget that is going to be squeezing every penny together."
But Republican Councilor Jeff Miller said officials "need to put our foot down and make that happen."
Council CFO Brown said he doesn't believe the wage increase will be included in the budget but he thinks it has enough support to pass the council separately.
"What we'd have to do is take the next several months and work with the administration to figure out where in the current budget we can fund $13 and hour or, after Jan. 1, we can amend the budget," Brown said.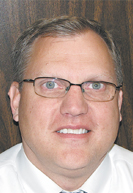 Brown
The council could find enough money for the proposal in its salary and benefits fund, he said, because the city budgets under the assumption that every agency will be fully staffed for 365 days, but "there's always folks that leave."
"We always underspend" that category, he said.
Lights and justice
The future of the city's streetlights, saving for the criminal justice center, and homeless funding are other topics insiders raised as budget items of interest.
Hogsett noted in his State of the City address this year that the city's agreement with Indianapolis Power & Light for streetlight inventory expires at the end of the year. At that time, he challenged IPL that "we are only interested in an agreement that puts us on a path toward a full embrace of energy-efficient LED technology within the next five years."
"I think many people are rightfully expecting that the mayor will have something to say in the budget about what the future of our streetlights look like and what that partnership will look like," Cook said.
Brown said the council also hopes to talk about a plan to "start putting money away for the justice center." The council recently approved spending $20 million to complete the design phase of the project. The project is expected to cost upwards of $575 million. 
"As part of the financial analysis that we did, the sheriff, courts and other [agencies] were actually doing things today to start saving money," he said. "We're really going to be focused on making sure any savings today are captured … put aside and we can easily identify it."
Miller said one of his aspirational budget requests—that he's not particularly confident will be included—is an increase in funding to address homelessness. 
"We need more transitional housing and we need as a city to come up with a plan," Miller said. "That's an outside-the-box request, but it's a big one. We're really behind on using government funds to solve this issue and owning the issue."•
 
Please enable JavaScript to view this content.