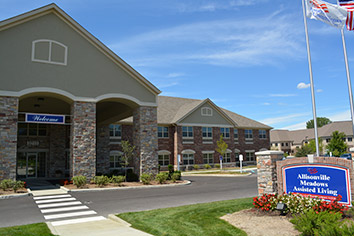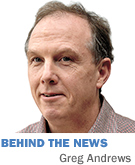 Tim Durham probably could not have pulled off his massive Fair Finance fraud were it not for his pliable chief financial officer, Rick Snow, who acquiesced to accounting shenanigans and other maneuvers that helped Durham line his pockets.
At Snow's 2012 trial, which resulted in five felony convictions and a 10-year prison sentence, Assistant U.S. Attorney Henry Van Dyck chided the accountant, telling the jury, "Did Mr. Durham keep him tied to a chair in his office and beat him with a stick" when he needed more money? No, Van Dyck declared. It was the carrot of a $400,000 salary that kept Snow on board.
That scene is striking in part because the feds' latest case alleging executive fraud of spectacular magnitude—this one at American Senior Communities, the state's largest nursing home operator—is unfolding so differently for the chief financial officer at the center of the fray.
Indictments unsealed last fall accused former ASC CEO James Burkhart, former ASC Chief Operating Officer Dan Benson, Burkhart's brother Joshua and Burkhart's friend Steve Ganote with brazenly orchestrating a $16 million overbilling and kickback scheme that ran from 2009 to 2015.
According to prosecutors, the men used a web of shell companies in which they secretly had ownership to overbill for a variety of goods and services, then used proceeds from the scheme to fund lavish lifestyles, including vacation homes, expensive jewelry, even gold bullion.
Notably, Roger Werner, who was CFO that entire span, was not indicted. After the FBI raided ASC's offices in the fall of 2016, the first public evidence that a probe was underway, the company fired Burkhart and Benson but took the less-harsh step of accepting Werner's resignation.
Now, though, American Senior Communities, which is owned by the Jackson family of Indianapolis, is going after Werner with guns blazing. He and the indicted executives are among the defendants in a newly filed, 79-page lawsuit alleging they conspired to defraud ASC of tens of millions of dollars.
"Werner was one of the few people who had full access to ASC's financial information," the lawsuit says. "He played a central role in enabling the Burkhart/Benson Enterprise to conceal its fraudulent activities in return for grossly inflated bonuses that were not approved by ASC's owners and a 10% commission on gold bars he purchased for Burkhart."
The lawsuit says Werner directed ASC employees to pay questionable invoices provided by Burkhart and used improper accounting to hide inflated and unnecessary vendor payments and to conceal more than $14 million in bonuses for executives that ASC's owners did not know about or approve. (The suit doesn't specify how much Werner received in salary or bonuses.)
ASC alleges that Werner facilitated the cover-up in numerous ways, including by falsely coding certain expenditures and paying without question suspicious and unverified vendor invoices.
Efforts to reach Werner, 54, and his attorney were unsuccessful. Tim Horty, a spokesman for the U.S. Attorney's Office, would not comment on why Werner has not faced criminal charges.
James Burkhart, Joshua Burkhart, Benson and Ganote have pleaded not guilty and are scheduled for trial in January. Meanwhile, Dave Mazanowski, founder of the Fishers-based landscaping firm Mainscape, who was charged separately with overbilling and taking kickbacks, has pleaded guilty to one felony charge.
ASC's suit saves the harshest words for Burkhart, whom it casts as the ringleader.
The suit says Burkhart went to great lengths to conceal his scheme—including by limiting the number of executives who were allowed to interact with the owners and by creating a secret office with soundproof walls at 715 W. Carmel Drive in Carmel.
A statement from one of Burkhart's attorneys, Barnes & Thornburg partner Kathleen Matsoukas, did not directly address the allegations in the suit but cast him as unfairly maligned.
After taking the helm in 2001, Burkhardt transformed ASC from a small, money-losing nursing home chain into the largest operator in the state, one with sharply improved quality scores that exceeded state and federal averages and with operating expenses below the average for Indiana nursing facilities, the statement said.
"ASC owes Mr. Burkhart millions of dollars under his compensation agreements with ASC," the statement said. "Mr. Burkhart's collection of such debt will be a focus of the litigation as he seeks vindication of his rights and reputation."•
 
Please enable JavaScript to view this content.