The Noblesville Board of Zoning Appeals on Monday night denied a variance request that would have allowed a bed-and-breakfast to operate out of a downtown residence.
Noblesville resident Mona Whitfield had planned to operate the B&B out of the house at 1135 Conner St. (see photo below). Whitfield has a five-year lease for the home and lives there herself.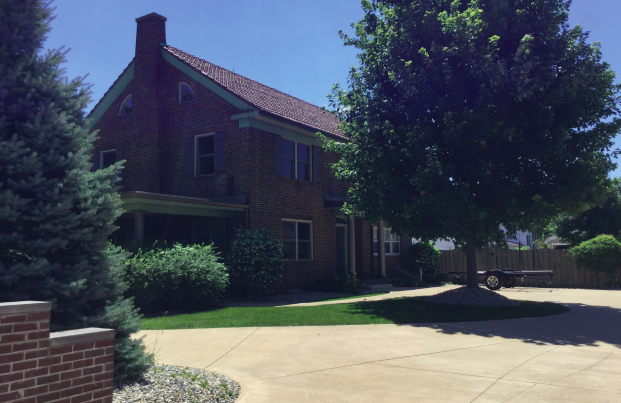 Whitfield had planned to rent three of the bedrooms on the second floor at market rate prices. She estimated the prices would have been $120 per night. Guests would have had access to the three bathrooms, the kitchen, dining area and great room in addition to the bedrooms.
Check-in had been expected to be 6 p.m., and check-out would have been 12 p.m. the next day. Breakfast would be provided upon request.
Whitfield told the board in September that she was opening the establishment in honor of her daughter, who died last year. The proceeds from the bed-and-breakfast would have gone to charity.
Several neighbors wrote letters and spoke at the board meetings in opposition of the request. Most residents argued that a bed-and-breakfast should be considered a commercial use and not allowed in an area surrounded by other homes.
Noblesville senior planner Justin Schuessler told the board at Monday's meeting that the city's zoning code considers a bed-and-breakfast as a home occupation, similar to someone having a salon chair and occasionally offering hair services from home.
"It's not a hotel," Whitfield said. "It's simply a bed-and-breakfast, and I live there."
The 4,992-square-foot home, which was constructed in 1922, is about two blocks from the downtown square, but is zoned residential and bordered by residential zoning on three sides. The property to the west is zoned general business.
The property is currently listed on Airbnb, which the city does not regulate.
In September, the board voted 2-1 to deny the request, but because it is a five-member board, there was no majority.
The petition returned to the board on Monday, and members voted 4-1 to deny it. Board president James Hanlon voted against denying it.
"I don't think it's a good place to do it," board member Mike Field said. "I believe it will cause problems for the neighborhood."
Events venue vote
Also at Monday's meeting, the board unanimously approved a request to allow an events venue at 8554 E. 206th St., on the northwest corner of 206th Street and State Road 19.
Property owner Gina Heinzman plans to remove the existing barns on the 57-acre property and construct a 10,700-square-foot round barn that would have seating for 400. The barn would include a catering and kitchen area, storage room, rooms for grooms, bride and an officiate, restrooms and a deck.
Heinzman would also create an outdoor ceremony area and add an asphalt driveway and parking lot.
The venue would primarily be used for weddings, but Heinzman said she would also use it for charity events.
About 18 acres would be used for the events venue, and the rest of the property would remain agriculture use.
No one spoke during the public hearing for the request.