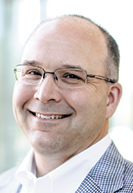 Gallant
When Gregg Gallant started Allegient in 2001, he just wanted to help businesses solve their problems through technology.
Sixteen years later, he's still doing that, but on a much larger scale and under a new name.
Bethesda, Maryland-based Digital Management Inc. acquired Carmel-based Allegient—which had been experiencing significant growth and made the Inc. 5000 Fastest Growing Companies list five years in a row—last fall for an undisclosed amount.
The company is now known as the Digital Transformation Solutions division for DMI, but little else has changed. It's still growing—and that growth could actually accelerate—and it's still working with clients in health care, manufacturing and financial services to translate challenges into technology solutions, mostly through Microsoft platforms.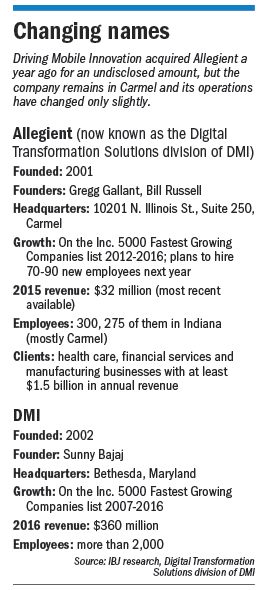 Gallant, who became president of the division, expects growth to hit 25 percent next year, and he plans to hire 70-90 new employees, bringing head count to near 400. "We'll grow faster in the next two years than we could have done on our own."
Gallant said he opted to sell Allegient because he knew it would allow his company to continue its work, but on a much larger scale given the resources of a national company.
"I would say, we're 90 percent the same of who we were a year ago; we just have a broader platform wrapped around us," he said.
Specifically, the company has expanded what it can do with device connectivity and the internet of things. For example, a machine on the floor of a manufacturing plant can now be connected to the CEO's office.
"We have a broader source of technology experts we can bring to the table," Gallant said. "We now have the ability to bring global resources to bear."
The division can also deploy new hardware to clients, because DMI has a service group that provides hardware setup. Before, Allegient focused only on software.
The division has clients in 15 states today, but the goal is to reach all 50. Most of the company's clients have annual revenue of at least $1.5 billion. Customers include 14 firms on the Fortune 500 list and half of Indiana's Fortune 500 companies, but Gallant declined to provide names.
"It's just been an extremely positive experience for us … more than I had ever imagined," he said. "There's a lot of pride as an entrepreneur in building your baby. I was really worried about giving that up."
For DMI, Allegient added Microsoft expertise that the company didn't have.
"This is particularly valuable because, as organizations move toward digital transformation and rely increasingly on the cloud, demand for qualified systems integrators is on the rise," Peter Allen, former president of global commercial for DMI, said in a blog post announcing the acquisition. "Microsoft partners who have certified competencies are well equipped to help companies manage and quickly derive value from this transformation."
Allen also noted Allegient's expertise in data analytics, application development, project management and user-experience design.
"Both companies share the same mission of helping clients leverage technology to achieve their business goals," Allen wrote. "Through DMI's extensive cloud and mobility capabilities, worldwide talent and global delivery capacity, Allegient brings an expanded value proposition to the company's combined client base and the larger marketplace."
DMI has also seen significant growth since its founding in 2002—making the Inc. 5000 Fastest Growing Companies list for 10 years. The company expects to see 10 percent to 20 percent growth next year and to keep acquiring complementary firms.
The future is often uncertain for local companies once they're acquired by out-of-state firms.
Hundreds of employees have lost their jobs at Angie's List Inc. since its recent merger with Colorado-based HomeAdvisor. It's a process the CEO of the newly formed ANGI Homeservices Inc. has called "right-sizing."
But growth is possible, too.
When San Francisco-based tech giant Salesforce.com announced in 2013 that it would acquire ExactTarget, the Indianapolis-based company had about 1,000 employees. Today, Salesforce has more than 1,600 employees locally and is still growing its footprint.
Gallant said he was worried about turnover spiking when the sale was announced, but just the opposite happened.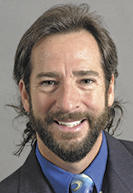 Saxton
"Our voluntary turnover will be at a record low this year," he said. "It really has shocked me."
Todd Saxton, an associate professor of strategy and entrepreneurship at the Indiana University Kelley School of Business, said Allegient's situation with DMI appears similar to that of Salesforce and ExactTarget.
"When you have a larger organization that's not trying to change your culture … that can be a wonderful thing," Saxton said.
He said local tech leaders often take a negative view of a company's acquisition by an out-of-state entity, because they feel Indianapolis is losing the company, but the move can be helpful.
"It actually frees up some cash and human capital," Saxton said. "And it takes these small to midsize ventures and turns them into much larger ventures. … I think it's a really powerful thing."•
Please enable JavaScript to view this content.