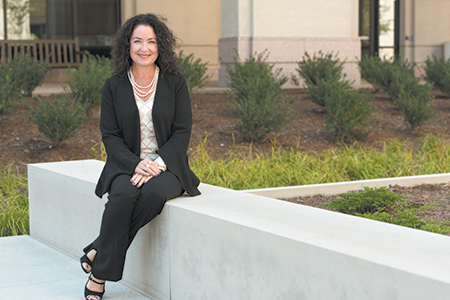 For Gov. Holcomb, she develops marketing and communications material, creates and executes communications plans, and engages with the community in and out of legislative and business arenas. But that's just part of the picture for this Zionsville councilwoman.
Rising up: While growing up in Mexico City, Duarte de Suarez read The Wall Street Journal with her father, interested in what was going on politically in both her home country and the United States (even writing letters to President Carter). A spot on Mexico's archery team would have taken her to the Olympics, but the plan was thwarted when the family moved to the United States. "It took me a long time to understand it, but I forgave a long time ago." While earning her bachelor's in political science from Ohio State University, she was president of College Republicans and graduated into work with Republican National Committee Chairman Lee Atwater. Her career includes stints as executive director for the Hispanic International Trade Council, and jobs with Holcim, CEMEX and Anheuser-Busch. In addition, she was chief compliance officer with the Peace Corps and assistant director of regional operations for FEMA, where she managed regional deployment and communication with affected Latinos after the 9/11 attacks.  She's in the midst of her second four-year term as an at-large council member for Zionsville.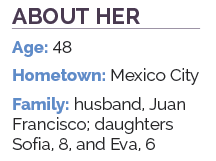 Wins and losses: "Some of us realized change was going to come to Zionsville whether we liked it or not," she said, "and we believed we'd better plan for it and manage it." She was victorious in a bid for town council but had less success in a nail-biter caucus for a state representative seat: She lost by three votes. "Whoever tells you not to take things personally is lying," she said. "When rejection comes, you have to be able to take the time to sit back and reflect and mourn that loss, allow yourself to heal, and jump back in." It was after the loss in the caucus that she was re-elected to the town council and became its president. 
Inspirational moment: With FEMA, she "saw the combined tragedy and heroism that people are capable of."
Mentors: From Jesus Rangel, Maggie Rogers, Betty Montgomery and Teresa Lubbers she learned "true caring and kindness for the people who work with you."
Givebacks: Duarte de Suarez serves on the Latino Expo board and recently joined the board of the Indiana Historical Society. "I want to ensure the organizations I work with make a direct difference in the community." She's also a director of the Indiana Neuro-Diagnostic Institute and Advanced Treatment Center.
Please enable JavaScript to view this content.