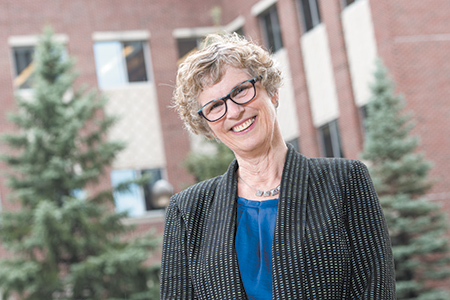 From 2009 to 2011, adolescent immunization rates in Indiana increased from 40th in the country to first. More recently, opioid prescribing decreased 16 percent in Indiana. While she makes it clear the project was a complex, team effort, much credit goes to Duwve, whose Peace Corps experience led her to become a champion for public health, instrumental in collaborative responses during H1N1, fungal meningitis, Ebola and HIV outbreaks.
Rising up: "With a bachelor's in international studies from Ohio State University, Duwve entered the Peace Corps. Stationed in Morocco, she learned firsthand the importance of public health issues and returned for a master's in public health in population planning and international health from the University of Michigan. As grants officer for North Africa/Middle East and Francophone Africa projects at Engender Health, she was key in funding family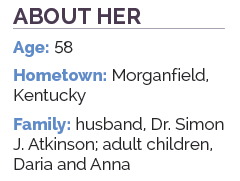 planning projects. Finding herself patronized while working in North Africa because she wasn't a physician, she thought, "I can fix that," and earned her medical degree from Johns Hopkins University School of Medicine before entering the Family Medicine Residency Program at St. Vincent Hospital. After time as a family medicine physician in rural Madison County and suburban Hamilton County, she became medical director at the Indiana State Department of Health. Promoted to chief medical officer, she co-chaired the Indiana Prescription Drug Abuse Prevention Task Force and was then offered a position at the Fairbanks School of Public Health.
Mentor: When Duwve interviewed for her residency, she was still breastfeeding her child, and she brought the infant along. "I felt my family was important and breastfeeding was an important issue." She was pleased to find that the interviewer, Dr. Judy Monroe, was very supportive. "In order to be a good physician, you have to take care of yourself and your family. I never felt I had to choose, and she embodied that spirit."
Givebacks: Duwve serves on the board of Covering Kids and Families and is a founding board member of the Midwest Injury Prevention Alliance. She also serves on the Board of Scientific Counselors for the Centers for Disease Control and Prevention's National Center for Injury Prevention and Control. A Girl Scout leader and softball coach, she has also been a volunteer musician with the Indiana University School of Medicine student orchestra.
Impactful music: Beethoven's Symphony No. 7. "To me, it's so spiritual and meditative."
Please enable JavaScript to view this content.