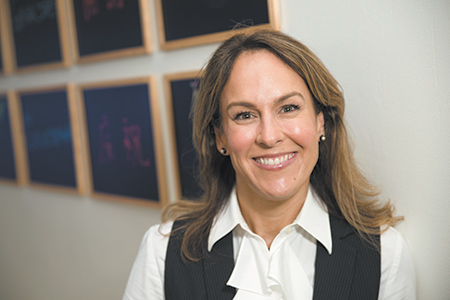 Longtime advocacy for civil, political and cultural rights has served Waters well in her work growing and running a leading translation business while magnifying the voices of others through charitable work.
Rising up: A bachelor's in psychology from Lewis & Clark College, a master's in community public health and a law degree from the University of Arizona are only the beginning of Waters' vast and varied experience. "I wanted to land at a university so I could take classes for free," she said. "When I couldn't find an open position, I offered to work without pay and took a night shift at a residential center for people with serious mental illness." Within months, she started a five-year run in clinical research. That led to disaster relief in Central America—"an experience that planted seeds for my work today in Indianapolis."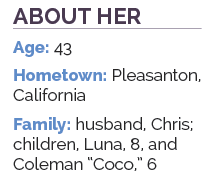 Daring move: Her roommate dared her to take the LSAT, which led to law school with summers assisting indigenous communities' claims for property and cultural rights in Central America. "I got almost no sleep, but gained cross-cultural experiences that matured and molded me in many ways." 
Transitional moment: While practicing law, she looked around the table "and noticed I was working with all men. I couldn't help but wonder how much stronger the team could have been with more than one woman there. It led me to always be mindful about all the types of diversity of my coworkers and the incredible advantage of honing a team that is built upon the strength of those differences."
Point of pride: "After outgrowing our company's original name, Indianapolis Interpreters, we decided to rebrand. There are some amazing branding companies out there, but we couldn't afford them, so we decided to do it ourselves. We talked openly about building a culture around the diversity of our workforce, including our direct engagement with the stakeholders we serve—namely the immigrant, refugee, and deaf and hard-of-hearing communities. Instead of putting up a wall of our accolades, we put up a huge wall of family photos of our staff. I poured my whole heart into that project with my team and I know it paid off because it launched us into a more authentic and exciting chapter of our business."
Givebacks: Waters serves on the boards of Exodus Refugee & Immigration and the Community Health Foundation. She also volunteers on task forces within the City of Indianapolis and the Indiana Supreme Court working to provide equal access to people irrespective of their national origin, the language they speak, or their cultural heritage. 
Impactful song: The Lumineers' cover of "This Must Be the Place," she noted, "can reset me when I'm feeling lost."
Please enable JavaScript to view this content.