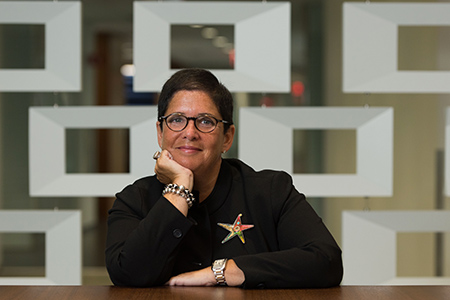 A key player at Roche, Zinn reshaped the commercial strategy for its Point of Care business unit. She provided critical leadership during the large-scale organizational change that integrated Roche's Tucson, Arizona-based North American Commercial Operations for Tissue Diagnostics into Indianapolis-based Roche Diagnostics North American headquarters. Meanwhile, she helps the Indianapolis Symphony Orchestra balance its books.
Rising up: "The whole younger part of my life, I was focused on becoming an opera singer," Zinn said. She attended Interlochen boarding school, lived in Europe for a year, and auditioned for major opera companies. She met her future husband during senior year at the University of Delaware, where she was earning her bachelor's in opera performance. They married a week after her graduation and she became a speech coach and writer for DuPont. A mentor saw that she had business potential. "The rest," she said, "is performance and grit." It involved pharmaceutical positions with Noven, McNeil, Ortho Clinical Diagnostics and, in 2010, Roche, in a series of vice presidential positions.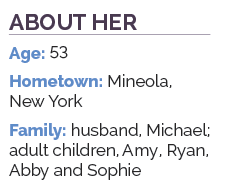 Transitional moment: "An executive early in my career recognized my potential and took a chance by offering me a sales representative position without prior sales or health care experience."
Givebacks: Although not singing professionally, Zinn continues to be deeply involved in the performing arts. She serves as chairwoman of the corporate giving committee for the Indianapolis Symphony Orchestra and secured Roche as the prime sponsor for the Metropolitan Youth Orchestra, which teaches life skills through music to at-risk kids. "It's the hardest job I have," she said of her philanthropic work. "I have newfound respect for nonprofits that really rely on the corporate environment to enable their success." In moving from the Philadelphia area, "our expectations were quite low. I will never forget our first ISO concert at the Circle Theatre. We were dumbfounded by the talent that fits into that theater." Beyond the arts, Zinn is also an executive committee member of Roche Diversity and Inclusion.
Inspirational book: "The 7 Habits of Highly Effective People," by Stephen R. Covey. "I was very fortunate to take that course with Covey before the book went wild on the best-seller list. The chapter that literally changed my life focused on knowing what's important vs. knowing what's a priority. Priority is making your kids' lunch and getting the laundry done. Important is quality time with the kids and that [my] team knows I'm their biggest champion."
Favorite place in central Indiana: Hilbert Circle Theatre
Downtime: lake life in South Haven, Michigan
Please enable JavaScript to view this content.