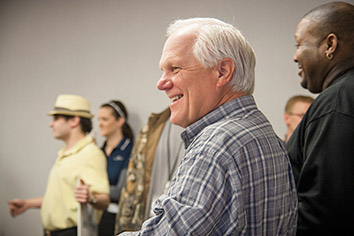 Anthem CEO Joseph Swedish, 66, will step down from the Indianapolis-based insurance giant but could keep his title as chairman for some period of transition, the Wall Street Journal is reporting.
The newspaper, quoting unnamed sources, said Anthem will name Gail Boudreaux, a former CEO of UnitedHealthcare, as its new chief executive. Boudreaux also served in leadership at Aetna and Blue Cross/Blue Shield of Illinois.
The change would follow a tumultuous year for Anthem, which is the nation's second largest health insurer with revenue of more than $84 billion and profits of $2.5 billion last year. In May, Anthem abandoned a proposed $48 billion merger with rival Cigna Corp. after a federal judge blocked the combination on antitrust grounds. The companies have sued each other, in part over whether Anthem owes a $1.85 billion breakup fee to Cigna.
Just last month, Anthem announced it will set up its own pharmacy benefits management unit, signaling a final break with Express Scripts Holding Co. after the health insurer accused Express of overcharging it by billions of dollars.
But the company's stock price has been rising and closed at $211.80 on Friday—up nearly 17 percent since Anthem said it would give up on the Cigna deal. And it's increased more than 235 percent since Swedish came on board in February 2013.
Swedish—who had no insurance industry experience at the time, having worked in hospital administration—replaced Angela Braly, who resigned under pressure from investors. Swedish told IBJ then that he believed his 40 years of experience running hospitals could help him "create a common language" between hospitals and health insurers.
Swedish's total compensation reached nearly $16.5 million last year.
According to Anthem's post recent proxy statement, Swedish could receive a payout of $26.5 million if he retires and $34.9 million if he is terminated "not for cause."
Boudreaux left UnitedHealthcare, the insurance division of UnitedHealth Group, in November 2014. A Fortune magazine story at the time said Bordreaux had been considered a possible candidate to lead the parent company. But she left after an executive shake up and reorganization left her without expanded duties, the story said.
Please enable JavaScript to view this content.