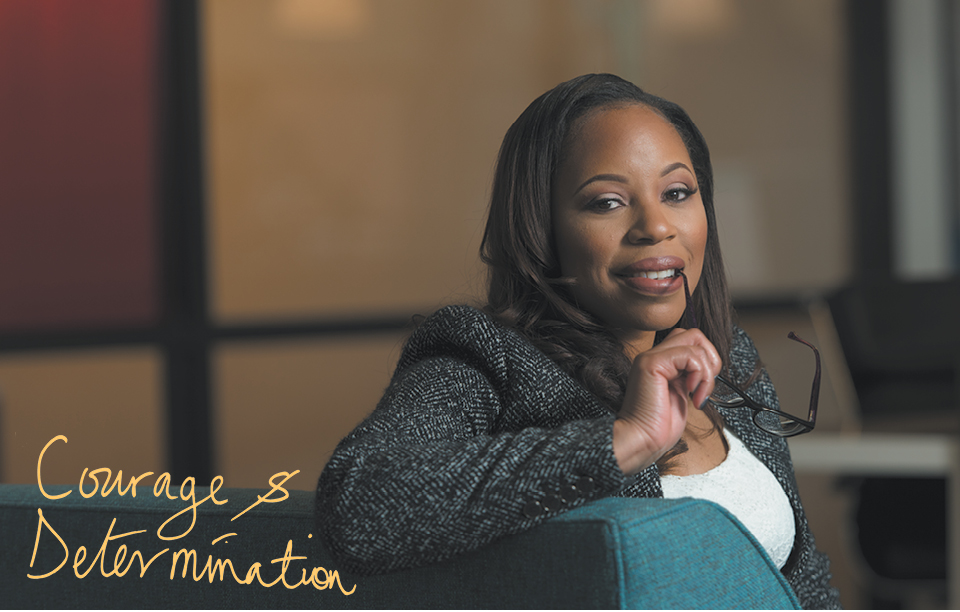 General Manager of Off-Highway Business for Cummins Emission Solutions 
Cummins Inc.
Age: 38
Birthplace/hometown: Oklahoma City/Port Harcourt, Nigeria
Family: husband, Danny; children, Daniel Mark, 11; and Ava Grace, 8 
Education: bachelor's in business management and computer information systems from the Kelley School of Business at IUPUI, MBA from Indiana Wesleyan University  
Years with company: 14
Getting here: A first-generation American, Beaman was born in the United States while her parents were in college, then moved back with them to Nigeria, only to return stateside for college. "I wouldn't say my intentions were to stay," she said, "But I met my husband during my first semester in college, and the rest is history." Landing at Cummins in her first post-college job was another local anchor.
Transitional moment: An opportunity to take the lead in a negotiation with a key customer. "It was a pivotal role for me because not only did I get to demonstrate my negotiation and analytical skills, I also got a front-row seat to some of the best leaders and negotiators that Cummins has to offer. One of my key learnings was to always raise your hand and make people aware of your interests."
Recent company achievement: "There's been a lot of buzz about electrification in the trucking industry. And as the leading provider of power solutions, I think it is a huge achievement that Cummins is pledging to launch a fully electrified powertrain in 2019, and a range-extended electric powertrain in 2020 ahead of our competition."
Givebacks: Beaman serves on the board of Starfish Initiative, which helps prepare economically disadvantaged students for college and career success. "Mentoring is a passion of mine and I have benefitted immensely from the mentorship of others. I would encourage everyone to find someone who does not look like them and share your knowledge and perspective through mentoring. It can be very powerful."
Favorite place in central Indiana: "I love to sit in my back yard on a swing set with a good book."
Downtime: Running and practicing Bikram Yoga to relax and recharge•
Check out more 2018 Forty Under 40 honorees.
Please enable JavaScript to view this content.