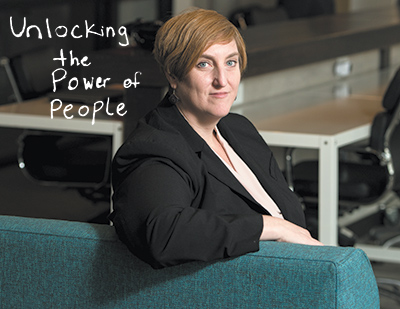 Executive Director
Faith in Indiana (formerly Indianapolis Congregation Action Network)
With a track record of social-justice work in Illinois, California and overseas, Spector elevated a small group of faith leaders into an organization with a strong regional impact—including efforts to win approval for the recent mass transit plan. "Our work is not about parties or politics," she said. "It's about lifting up the most vulnerable and the values that make our communities stronger."
Age: 39
Birthplace/hometown: Jerusalem/Chicago
Family: spouse, Ella; children, Micah, 4; and Adira, 1
Education: bachelor's in peace and conflict resolution and cultural and interdisciplinary studies from Antioch College, Robert Wood Johnson Foundation Culture of Health Leaders fellow
Years with organization: 7
Previous jobs: After college, Spector worked for human rights in Jerusalem and El Salvador, then as a community organizer in Chicago. Next came Silicon Valley and the Bay Area, where she led social-change campaigns before moving to Indy as founding executive director of the Indianapolis Congregation Action Network. "In the faith community," she said, "they would say it's a calling."
Inspirational moment: "Standing in the pouring rain with neighborhood leaders at the fire station on 42nd and Mitthoeffer to hand out umbrellas and snacks to African-American men and women, many with children in tow, as they waited hours in a line that snaked around blocks to vote on Election Day 2016 to expand public transit because their lives depend on it."
Major achievements: Bringing together more than 1,300 volunteers from 40 congregations into the Transit Drives Indy coalition. "We believe in opening up democracy to as many people as possible," she said, "making it easier for people to vote—and not just those who can take a day off."
On immigration: Spector's grandparents emigrated from the Ukraine to America. "I would not be alive today," she said, "if we had the immigration policies then that we have today." Born in Israel, at age 2 she moved to Chicago with her mother.
Recent challenge faced: Opening chapters in Elkhart, St. Joseph, Allen and Lake counties. "The ability to put our values at the center of public decision is what it means to be a self-actualized person. They aren't just what we talk about on Sundays."
Givebacks: Spector serves as vice president of Act Indiana, a new social-welfare organization created to expand the scope and influence of Hoosiers committed to racial and social justice.•
Check out more 2018 Forty Under 40 honorees.
Please enable JavaScript to view this content.