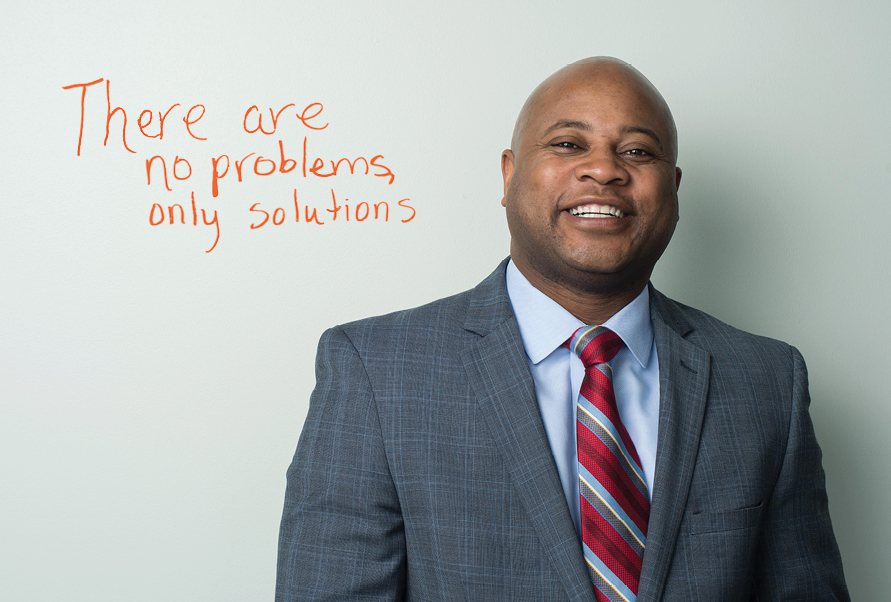 Director of Government Affairs
Indiana University Health
Age: 39
Birthplace/hometown: Gainesville, Georgia
Family: husband, Brian
Education: bachelor's in educational studies from Marian University
Years with organization: 6
Getting here: Gardner and four high school friends—all athletes—were engaged in conversation with a scout from Marian University. "They were trying to diversify the campus and doing some out-of-state recruiting," he recalled. All but one of the pals wound up at the university. Once he was at Marian, an internship at the Indiana Bureau of Motor Vehicles led to another internship, this time with the state Democratic Party. Campaign work followed, including a stint as deputy campaign manager for Melina Kennedy when she ran for mayor of Indianapolis in 2011. "I really enjoy seeing the sausage being made," he said. In 2012, he joined Methodist Health Foundation, leading to his current position at IU Health.
Transitional moment: "My first state government internship working in the public affairs department for the Bureau of Motor Vehicles really sparked my interest in government and politics."
Major achievement: Developing the office of Diversity and Inclusion at IU Health. "I got to work with the senior leadership team to put forth a plan that we could collaboratively develop and implement. It took a lot of conversations and a lot of consensus building. One of the biggest outcomes, in this initial year, is to begin the conversation. To get everyone in a place where they feel comfortable. A lot of what I'm doing right now takes me back to my government roots."
Recent challenge: "IU Health has a number of major construction projects in process around the state that are focused on transforming the way we provide care to patients. I am very fortunate to be involved in the planning and design of these projects, and to be a part of the conversations on how we can better meet the health care needs of our communities."
Givebacks: Gardner serves on the board of Downtown Indy, and on the Marian University School of Education board of visitors. "I'm a person who really likes to dig in and learn."•
Check out more 2018 Forty Under 40 honorees.
Please enable JavaScript to view this content.