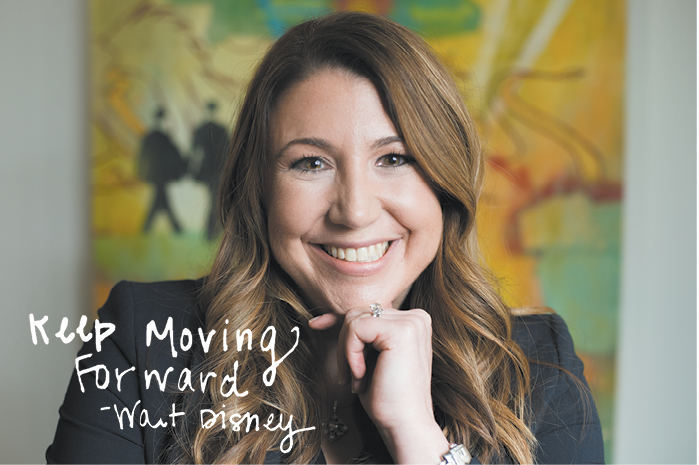 Legislative Director
Office of Gov. Eric Holcomb
Chairing the Junior League's Holiday Mart and taking part in FBI training were just some of the side trips on Karns' road to becoming one of the key legal minds in the Holcomb administration.
Age: 35
Birthplace/hometown: Baltimore/Carmel
Family: husband, Tim; children, Victoria, 4; and Charlotte, 2
Education: bachelor's in journalism from Indiana University, law degree from Indiana University Robert H. McKinney School of Law
Years with organization: 1
Getting here: Karns originally wanted to find employment in the magazine world. But working for Sen. Richard Lugar while in college caused a gear shift into government. "From there," Karns said, "it kind of dominoed." Post-college work included legislative correspondent in the office of U.S. Rep. Chris Chocola, assistant majority council for the Indiana Senate, legislative director for the Indiana Public Retirement System, general counsel for the Indiana Department of Homeland Security, and policy director for public safety under Gov. Mike Pence.
Transitional moment: Being appointed as general counsel at the Indiana Department of Homeland Security. "I went from being a worker to a decision maker and manager," she said. "And I learned that it's easy to criticize other people's decisions. It's harder to make them, stick by them, and be accountable for them. [After that], I had more respect for people at the management level and a better understanding that sometimes there isn't a perfect decision."
Major achievements: Helping Holcomb successfully pass his Next Level Agenda in his first legislative session. "Gov. Holcomb passed several pieces of key legislation—such as allowing local control for syringe exchange programs, doubling the size of pre-K in Indiana, and changing the superintendent of public instruction from an elected to an appointed position."
Recent challenges: "It was difficult to hit the ground running on the legislative agenda before the governor was even sworn into office. However, the team … had significant government experience and also subject-matter expertise. We were able to get through the challenge together and learn how to work together as a team very early on."
Call your agent: In 2016, Karns graduated from the FBI Citizens' Academy. "I thought everything would be cloaked in secrecy," she said. "But it wasn't like that at all."
An elected office in her future?: "No, never," she said. "I like being the behind-the-scenes person."
Givebacks: Karns serves on the Indiana Code Revision Commission. She also chaired the Junior League of Indianapolis' Holiday Mart.•

Check out more 2018 Forty Under 40 honorees.
Please enable JavaScript to view this content.