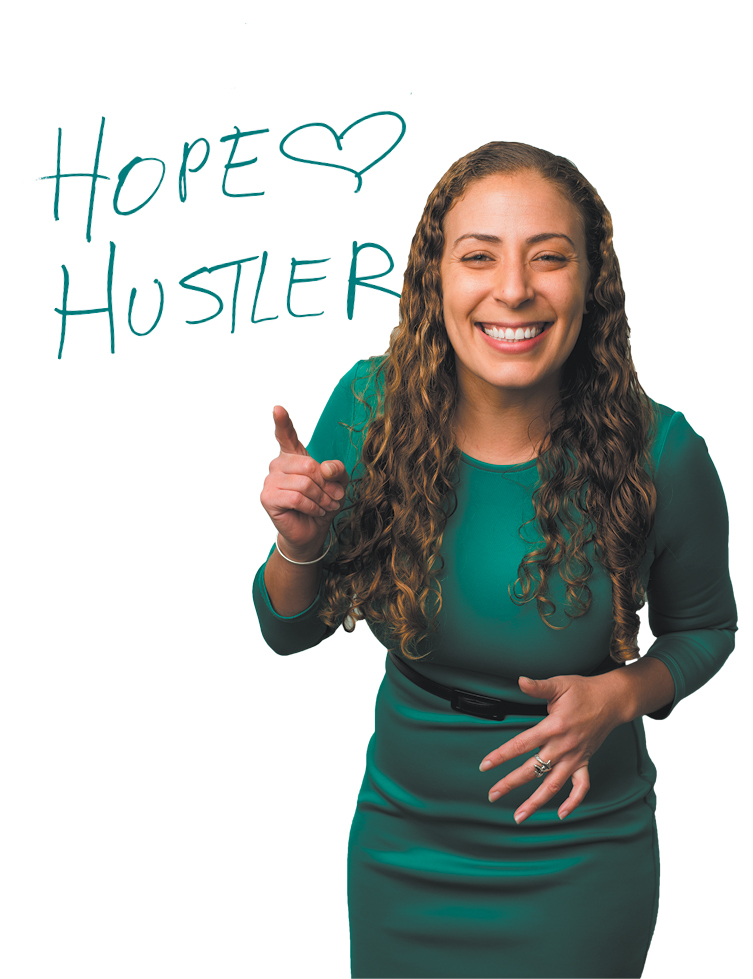 Professor of Law
Indiana University Robert H. McKinney School of Law
While teaching criminal law and other courses (and being named Best New Law Professor by students and Faculty Advisor of the Year twice), Silva is influential beyond the classroom through her work with the REACH program.
Age: 37
Birthplace/hometown: Plymouth, Massachusetts
Family: single
Education: bachelor's and master's in political science from Boston University, law degree from University of Connecticut School of Law, master of laws degree from University of Wisconsin at Madison Law School
Years with university: 7
Getting here: "I come from an interesting family that had lots of legal problems," Silva said. "They couldn't afford an attorney. Didn't understand the issues. And they were afraid to advocate for themselves. I wanted to be the person that protected my family from injustice and made sure they were treated fairly and with dignity." Before joining the faculty at IU, Silva was a staff attorney at Greater Hartford Legal Aid and a solo practitioner.
Transitional moment: Having lunch with now-U.S. Magistrate Judge Doris Pryor after Silva's boyfriend of seven years passed away from leukemia. "I was in a really bad place. She got me out of the house on a non-class day and told me she needed help with the REACH [Re-Entry and Community Help] program. She asked, 'If you could design a program, what would you do?'" That conversation led to building the program, which mentors formerly incarcerated individuals.
Major achievement: Co-creating the Re-entry Fair, a collaboration between Indiana University Robert H. McKinney School of Law and the Department of Justice that drew more than 1,000 attendees in 2017. Offering free services and advice—from food stamps to GED classes to housing—the event made use of more than 100 law student volunteers.
Recent challenge faced:​ "I run a re-entry program with a budget of $0."
Givebacks: In addition to REACH, Silva is on the advisory board for the Indiana Conference for Legal Education Opportunity and serves on the Community Defenders board. She's faculty adviser of Second Chance Re-entry Assistance Program. "I like to participate in boards that I have a direct connection to in my work," she said.
Favorite place in central Indiana: The Goodwill on Tremont Street. "I teach a class there once a month. You don't have to put on airs. People accept you for who you are. Every time I go there, I just glow."•
Check out more 2018 Forty Under 40 honorees.
Please enable JavaScript to view this content.