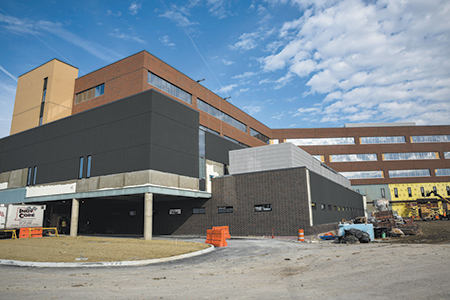 It will be smaller and sleeker and—if all goes according to plan—might actually make money, rather than ending each year in the red or barely breaking even.
The new Community Hospital East, scheduled to open this fall, is a bold, $175 million bet by parent Community Health Network that a full-service hospital can succeed financially in a low-income neighborhood with costly health needs.
The hospital, a mainstay on the east side since 1956, was the original facility in what has grown to become a seven-hospital system. But in recent years, its patient base has gotten older, poorer and sicker, along with large pockets of the surrounding neighborhood.
To adjust, Community Health has looked for ways to lower costs without compromising care. Now, it hopes it has found a winning formula: a new, smaller hospital, designed to take a whack out of the overhead costs of maintaining huge, aging buildings.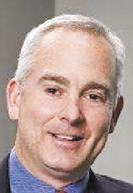 Mills
"We believe we can make that hospital self-sustaining," said Bryan Mills, Community Health president and CEO. "We also believe we can serve that community."
He also hopes the modern, up-to-date look will attract some in the neighborhood who have fled to newer hospitals in the area.
But the Indianapolis-based health system is choosing a tough time to tackle such an ambitious project. Across the country, hospital revenue growth is slowing, according to a December report from Moody's Investors Service.
The credit-rating agency downgraded its outlook on the not-for-profit health care sector in December to negative from stable, citing rising operating pressures and the likelihood of falling operating cash flow over the next 12 to 18 months.
"The inability of hospitals to translate volume growth into stronger revenue growth is due to the lower reimbursement rate increases across all insurance providers and higher expense growth," Moody's wrote.
Community Health saw its credit ratings slip, too, but not as sharply as those of the sector as a whole. On Feb. 5, Moody's revised its outlook on the Indianapolis system to stable from positive. It affirmed the company's A2 rating on outstanding debt.
The credit agency said it was concerned about Community's high level of capital expenses projected over the next three years, along with a "somewhat leveraged position," which will lift debt to 3.3 times cash flow, the highest ratio since 2013. As recently as 2014, that ratio was 1.9.
Indeed, Community plans to sell another $200 million in bonds this month for various projects throughout its network of seven hospitals and dozens of clinics and urgent-care centers.
"We think it's a good time to go to market," Mills said. "We have a number of things we want to do over the next several years." He declined to specify what they were.
Out with the old
Building a brand-new hospital on the East campus is the biggest project in recent years. Workers have spent more than a year demolishing huge chunks of the old hospital and replacing it with brand-new wings and a 175-bed patient tower.
In its heyday in the 1980s, the hospital had about 800 staffed beds, and attracted patients from far beyond the east side.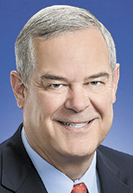 Abel
"It was the second- or third-largest hospital in the state, and very prosperous," said Ed Abel, director of health care practice at Indianapolis-based Blue & Co., an accounting and consulting firm. "The neighborhood was very vibrant. But things changed, and the neighborhood has been struggling."
The neighborhood has become relatively poor compared to those around Community's other major hospitals, in Castleton and near Greenwood. Meanwhile, the health care needs on the east side are a considerable challenge, according to an assessment conducted by Community. They include a high rate of chronic conditions like asthma, diabetes, congestive heart failure, high cholesterol, high blood pressure and obesity.
About 70 percent of patients at Community East are on Medicare or Medicaid, far above the national average of 58 percent for a typical hospital.

The 10-building campus once housed many functions that have since moved or shut down, including pediatric inpatient care, cardiovascular care, blood products and a central warehouse.
It closed several wings, reducing the number of staffed beds to fewer than 200.
Now, the plan for transforming the campus: About 465,000 square feet of space across several buildings—housing patient rooms, labs, pharmacies, administrative offices, blood banks, support services and a warehouse—has come down.
Going up is 250,000 square feet of construction, including the patient tower, new operating rooms, a new main entrance and an emergency room about twice the size of the existing one. The new patient tower will open in November. The entire project is expected to be completed by April 2020.
Mills said that, in addition to lowering operating costs, the overhaul will put a new spark in the hospital's brand. The aging campus has given a poor impression, causing some to look elsewhere for treatments. "I believe those patients will stay on the east side when they have a new hospital," he said.
Financial picture
It's hard to know exactly how Community East has performed financially over the years. In filings with state regulators, the parent network did not break out financial information by hospital campus. It provided only consolidated information, which shows the system had revenue of $2.17 billion in 2016, up about 4 percent from a year earlier.
After expenses, Community Health Network lost $123.2 million from operations in 2016, but that included several large, one-time charges, including $221 million to change the employee retirement plan and $26 million to close Westview Hospital.
Mills described Community East as "roughly a break-even operation" in recent years, but he said he was optimistic about improving the situation. His financial models, he said, show large savings by operating a smaller, new facility.
"We believe we have put together a model with far less operating costs," he said. "The footprint will be half of the current size, instead of trying to rehab a 62-year-old building."
But some parts of the operation actually will grow. The new hospital will have 64 rooms in its emergency department, nearly double the number it has now, as part of a 17,000-square-foot expansion. That's to handle a large rise in patient visits to the Community East ER since 2008.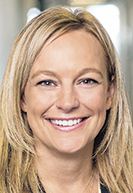 Walker
Community Health sees its role on the east side as more than just a commitment to health care. It also sees itself as an economic driver. A recent study prepared by the Center for Business and Economic Research at Ball State University, in collaboration with Greenstreet Ltd., concluded that the hospital supported 3,787 jobs in the region, with 1,942 directly from hospital employment and the rest from the hospital's support of surrounding businesses. The hospital paid wages of $111.9 million in 2016.
Some hospital observers say turning around Community East won't be a slam-dunk. They point out that it's challenging enough to open a hospital in an affluent, growing suburb, as many local systems have done in recent years in such suburbs as Carmel, Fishers and Brownsburg.
"I want their plan to work, but I worry," said Elizabeth Walker, an Indianapolis health care consultant at Miami-based BDC Advisors. "Our whole health care system is increasingly under so much financial stress. Opening a new facility in these challenging times in anywhere but the Carmels and Brownsburgs of the world is nothing short of a gamble."•
Please enable JavaScript to view this content.